HUMANIZE YOUR WORKPLACE PODCAST
WELCOME TO HUMANIZE YOUR WORKPLACE PODCAST
We all learn in different ways, but in this world of content overload I'm hoping a bite-sized podcast will help condense information while getting us to think about new ways to bring our awesome selves and employees to work every day. I'll also be posting notes on the blog if you're more of a summary kind of person.
The weekly podcast will be a mix of solo episodes, interviews, and YOUR questions.  We're going to break down tips on being more self aware, building work relationships, and how to be more human in a world full of technology.  The goal…to have at least one tangible takeaway per episode to get us thinking and try something new.
If listening to podcasts is new to you, I want to make sure you're easily able to listen.  Check out this post where I break down how to subscribe and be notified each week when an episode goes live! 
If you're looking for an answer to a workplace question, just send me a voicemail.  Your question will be featured in an upcoming episode!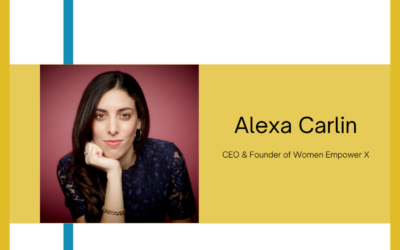 This week on Humanize Your Workplace, we're joined by Alexa Carlin. Alexa Carlin is the Founder & CEO of the Women Empower X and a nationally-renowned Professional Speaker. Inspired by her own entrepreneurial pursuits, Alexa founded WEX with the mission to create...
read more