This week on Humanize Your Workplace, we're joined by Emily Justin-Szopinski.
Director of Content Development and Innovation at the Chilean start-up RedSaberes – a micro-learning platform that helps LatAm educators access industry trends and influencers, whenever they want and wherever they are. Emily has worked in adult education for 15 years, in e-learning for 10 of those. Her areas of interest are a mash-up of her sociology background and teaching practice – user behavior in online learning environments and product models that optimize learning outcomes and buyer budgets at the same time. Also, macro data analysis for all. She also has a podcast with Top Marketing Executive Carolina Pinheiro which you can listen to here.
We chat about:
What e-learning encompasses
What does e-learning done right look like
Creating a learning journey for your targeted audience
To listen to this week's episode, head over to Google Podcasts, Spotify, Apple Podcasts, Stitcher, or check it out below. To connect with Emily, head to her LinkedIn.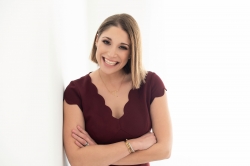 Latest posts by Alissa Carpenter
(see all)