This week on Humanize Your Workplace, we are joined by David Nast.
David Nast is the CEO and Managing Partner of Nast Partners- based in the Greater Philadelphia area. David uses artificial intelligence, workforce analytics, and science-backed data to help businesses stop guessing and erase bias in their talent and execution decisions.
He is a 3-time CEO, a Workplace Behavior Expert, and an Award-Winning Business Coach with over 30 years of experience in Human Capital Management, Leadership Development, Executive Coaching, Talent Optimization, Sales, Change Management, Talent Acquisition, Training, Talent Management, and Executive Search.
David holds certifications as a Workplace Behavioral Analyst, Business Coach, Talent Optimization Consultant, Corporate Trainer, Leadership Architect, LOS-Organizational Health Expert, and Interview Architect.
As a Recruiter, he placed over 500 CEOs in his career, and as a Coach he has worked with thousands of CEOs, Business Owners, and Executives. Using proven analytics, systems and strategies, David partners with his clients and delivers his services based on their unique needs. He is passionate about inspiring others to get results.
David is a Top-Ranked Influencer on LinkedIn with over 25,000 followers. He writes for Talent (TLNT.com), Raconteur, and the Business Section of The Huffington Post. David is also a collaborator on the #1 Best-Seller, "The New ROI (Return on Individuals)" and he has been featured in Money Magazine and Fortune Magazine.
We chat about:
Metrics for determining engagement
Talking to employees about what drives them
Drives, needs, and behaviors
To listen to this week's episode, head over to Google Podcasts, Spotify, Apple Podcasts, or Stitcher, check it out below.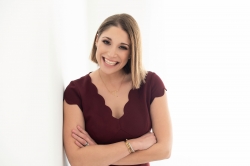 Latest posts by Alissa Carpenter
(see all)