I'm beyond excited to be able to share with you my brand new podcast…Humanize Your Workplace.  
I conducted a Twitter poll a few months ago and asked how you liked to consume content.  With so much out there, I wanted to create something that's not only valuable but share it in the way you want to consume it.  And podcast overwhelming won the votes!
We all learn in different ways, but in this world of content overload I'm hoping a bite-sized podcast will help condense information while getting us to think about new ways to bring our awesome selves and employees to work every day. I'll also be posting notes on the blog if you're more of a summary kind of person.
The bi-weekly podcast will be a mix of solo episodes, interviews, and YOUR questions.  We're going to break down tips on being more self aware, building work relationships, and how to be more human in a world full of technology.  The goal…to have at least one tangible takeaway per episode to get us thinking and try something new.
If listening to podcasts is new to you, I want to make sure you're easily able to listen.  So, I'm going to break down how you can find, Humanize Your Workplace and set up notifications when I upload a new episode.   AND you'll be able to listen to the first one right away!
I'm really looking forward to your feedback, questions, and learning from you as we go on this journey together to humanize our workplaces, one conversation at a time.
How to Listen to Humanize Your Workplace on an iOS device
Click on the Podcasts app
Click the magnifying glass (bottom-right corner)
Type "Humanize Your Workplace" in the search bar (at the top) or click here on the computer
Click the "Humanize Your Workplace" icon in the middle of the screen
When you're on the "Humanize Your Workplace" page,  press the "Subscribe" button. This is how you'll get notifications on new episodes (and it's free)
The most recent episode should download automatically and you can click the "Unplayed" icon (bottom left of the screen) to view and play all other episodes
How to Listen to Humanize Your Workplace on your Computer
Head to Spotify (you may need to create a free account but can listen without a download)
Choose the episode you want to listen to, then click the arrow button to play
Now you're ready to listen to the first episode.  For show notes from Episode 1, head here.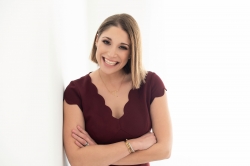 TEDx Speaker, Author, Facilitator
at
Everything's Not OK and That's OK
Alissa Carpenter is a multigenerational workplace expert, owner of Everything's Not Ok and That's OK and host of Humanize Your Workplace podcast.
She provides training, consulting, and speaking services to organizations all over the world. She has an MEd in Social and Comparative Analysis in Education from the University of Pittsburgh and is a Gallup-Certified Strengths Coach. Her work helps to bridge communication gaps across generations, job functions, and geographies, and she has worked with organizations ranging from non-profits to multi-billion-dollar enterprises. She has delivered a TEDx talk on authentic workplace communication, and has been featured in media outlets including Forbes, ABC, FOX, and CBS. Her book, Humanize Your Workplace (Career Press), is set to release next year.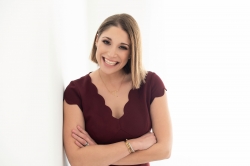 Latest posts by Alissa Carpenter (see all)