Featured News & Events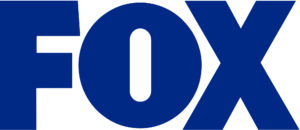 Alissa Carpenter has been featured as a cross-generational communications and team building expert by CNN Money,  ABC, CBS, Moneyish, NPR and others. She has also presented across industries to organizations from non-profits to Fortune 500 companies.
If you are interested in having Alissa contribute to your outlet or event, please reach out to: alissa@notokthatsok.com.
Recent Media Mentions
CNN Money, Should You Go Back to School?
Cosmopolitian, Cosmopolitan's Best Nonfiction Books of 2020
Forbes, These 2020 Releases Will Help You Reach Your Goals in the New Year
Forbes, How Inclusive Language Can Help You Negotiate, Lead, and Communicate for Success
Forbes, Companies are Letting Employees Self Define Their Jobs and Here's Why 
Forbes, Three Career Professional Weigh In on The Recent Rise of Job Hopping
Forbes, 3 Qualities Millennial Candidates Should Get to Get Hired
Forbes, 3 Ways to Survive When All Your Coworkers are on Vacation
Forbes, 8 Ways to Retain Female Talent After Maternity Leave
Fast Company, This is What the 4 Vague Phrases You Hear at Work Actually Mean
Entrepreneur, 4 Things Employees Want From Leaders During Uncertain Times
Entrepreneur, How to Gauge and Monitor Employee Engagement
Entrepreneur, The Importance of Diversity and Inclusion During Uncertain Times
Business Insider, 7 Reasons to Change Jobs Even If You Don't Want to
Thrive Global, How to Make a Long-Term Commitment to Diversity and Inclusion
Thrive Global, 7 Ways to Stay Emotionally Healthy During Difficult Times (and What Organizations Can Do to Help)
Thrive Global, Why You Should Find a "Break" Accountability Partner
Thrive Global, Find a Board of Mentors, 5  Leadership Lessons with Alissa Carpenter
Thrive Global, Raising a Millennial- Jobs and Career
The Notorious Reader, 12 Best Non-Fiction Books of 2020
Staples Work Life, How to Manage Your Team During Transitional Times
Training Industry, How to Develop a More Inclusive Mindset
Training Industry, 5 Creative Communication Methods to Share with Your Multi-generational Workforce
Training Mag, How to Harness the Power of Differences in the Workplace to Build Stronger Teams and Organizations
The Business Journal, 10 Books to Read as You Prepare for the New Normal
Reworked, What Managers Can Learn from Basecamp Fiasco
Biz Women Business Journal, Remote Work Has Changed Office Communication, But It's Not All Bad
Pitt Magazine, It's OK
Talent Manager and HR, How Leaders Can Show Empathy During Uncertain Times
Collaboration Superpowers, How to Listen and How to Be Heard
The Muse, 7 Tips for Working from Home with Kids When Coronavirus has Shut Everything Down
Today Parenting, Helping Your Teens Decide On A Career
Fast Company, Your 12-Month Guide to Building Your Side Hustle This Year
Snapper (Millersville University), MU Alumna's Publication on Having Powerful Conversations in the Workplace
Rewire (produced by PBS), The Trick to Getting a Job in Another State
Rewire (produced by PBS), How to Give Feedback Without Making it Weird
Business News Daily, Benefits Millennials Want
Bustle, How to Find Your Larger Purpose at Work, According to Experts
Manifesting with Meg, Conversation with Alissa Carpenter
Wired Impact, Summer Reading for Changemakers: 9 Recommended Nonprofit Books
Next Big Idea Club, Ask Yourself These 4 Questions to Discover Your Greatest Strengths
Medium, Ready or Not Millennials Arrive in the Workforce
Medium, Master the Trick and Tips of Leadership
Medium, How to Be Twitter Smarter
Medium, Build an Audience By Keeping It Real
Medium, Raising a Millennial (Jobs and Careers)
Medium, Student Loan Payments are not a Career Choice
Moneyish (A Dow Jones Site), How to Manage Your Boss Like a Boss
Moneyish (A Dow Jones Site), How to Stall Like a Pro
Moneyish (A Dow Jones Site), Should You Ever Stay At A Job You Hate
Moneyish (A Dow Jones Site), How to Avoid Upstaging Your Boss
We Are VIP, Inclusiveness in the Workplace
CBS6, How to Decompress and Destress
ABC7, Qualities That Get Millennials Hired
ABC7, Solving Workplace Conflicts
ABC6, Diversity, Equity and Inclusion
WBFF, 4 Qualities to Get You Hired
PHL17, Setting Goals and Achieving Them
PHL17, The Future of Work
Diversity: Beyond the Checkbox Podcast, It's OK Not to Be OK
Women Worldwide Podcast, How to Recruit and Retain Millennial Workers'
Get on the Box Podcast, How to Manage a Multi-Generational Workforce
Networking RX Podcast, Dealing with Toxic People 
HRToday Radio, How to recruit, retain, and engage Millennials
Data Driven Investor, What's Your Word for Success?
One Degree Shift Podcast, Interview with Alissa Carpenter
Wonder Women in Business, Alissa Carpenter
Central Pennsylvania Business Journal, What drives millennial buying decisions?
Pause on Play, Interview with Alissa Carpenter
Grow Your Influence Tree, Everything's Not OK and That's OK
The Network Journal, How to Move Up, Even When You're The Only One in the Department
The Best Business Minds, Alissa Carpenter
Nobody Told Me Podcast, Alissa Carpenter
Affordable Colleges Online, Step-by-Step Guide to Creating Your Own College Major
School For Startups, Workplace Culture
Millennial Leadership Podcast (Episode 27), Strengths Based Leadership for Millennials
Copeland Coaching Podcast, Tips For Millennial Job Seekers
Be Moving Forward Podcast, Episode 141: Interview with Alissa Carpenter
Millennial High Radio, Interview with Alissa Carpenter
Wellness, 30 Health Influencers Share Their Secrets for Managing Daily Stress
Louise H. Reid Show, Interview with Alissa Carpenter
Monster, How to Get Professional Reference When You Don't Have Much Work Experience
Ms. Career Girl, 5 Ways to Be Heard at Work
FlexJobs, How to Make the Most Out of Mentorship
FlexJobs, 20 Twitter Accounts for Millennials to Follow
Women Worldwide, Experts Share Their Advice For Success in 2018
College Recruiter, How Entry Level Assistants Can Lead to Long -Term Career Success
Awake and On Purpose, It's OK Not to Be OK
Good Call, How the College Experience Changed in 10 Years
Dreamers Succeed Podcast, The Strength of Inclusion
Vocate, Expert Interview: What Makes New Job Seekers Tick
Next Pivot Podcast, Humanize Your Workplace
Project MedTech, Alissa Carpenter Interview
Engel Jones, 12 Minute Conversation with Alissa Carpenter
Life Advice With Jennifer Lewis Hall, Starting Off the New Year Right
Carpe Diem Podcast, Discover Your Passion and Purpose & Avoid Feeling Overwhelmed This Holiday Season
Isogo, Core Strategies for Crushing Your Goals
Isogo, Quotes from the World's Best Strengths Coaches
Isogo, Our 6 Favorite Strengths Themes Post This Year
12 Hour Difference, Career Advice: Gain International Work Experience
The Niche Movement, Tell Us Your Story: Alissa Carpenter
Motivated Millennial, 30 Must Follow Millennials on Twitter
Practically Perfect, 20 Career Experts to Follow on Twitter
Forbes Posts
4 Ways Your Side Hustle Can Advance Your Career
8 Ways Millennials Can Set Themselves Up For A Promotion
3 Ways Millennials Can Leverage Their Strengths To Advance Their Careers
4 Qualities Millennials Need to Get Promoted
7 Ways To Make The Most Out Of Your Annual Review