Corporate in-person and virtual Programs
Employee Engagement / COMMUNICATIONS TRAINING / diversity, inclusion and equity Programs
There's not a magic pill or button to increase employee engagement and communication. But there are strategies and opportunities.  And finding the unique strategy to meet your organization's needs is not something you should have to do on your own. Finding the right partner to help transform your workplace, increase collaboration, and enhance your company culture is crucial.  I work directly with you to identify and create solutions for the business issues you are looking to address.
As a consultant and learning specialist, we collaborate with organizations by:
Facilitating on-going learning programs
Serving as an advisor to ensure that employee engagement is being monitored, proactively addressed, and part of your organization's KPIs
Developing customized learning to meet the unique needs of your organization and employees
Evaluating the effectiveness of current initiatives and conducting a real time analysis on the current state of your organization's engagement
Our powerful learning solutions move past just talking about behaviors to driving behavioral change.
We do this by not just sharing information but by actually teaching with hands-on activities to practice and improve over time.
We aim to:
Enhance teamwork and collaboration in multi-generational workforces
Increase workplace communication
Create efficient and productive teams
Support diversity and inclusion
Our programs are:
Relevant to the learners within your organization, group, and/or event
Accessible and offered in multiple formats (virtual and in person)
Effective in driving real behavior change in learners
EVERYTHING'S NOT OK AND THAT'S OK is recognized by SHRM to offer Professional Development Credits (PDCs) for the SHRM-CP® or SHRM-SCP®.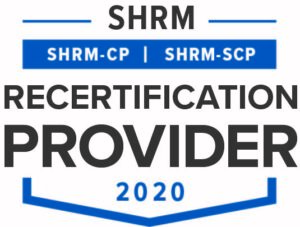 Most Popular Programs
Internal Communication Strategies for Reopening as a Result of the COVID-19 Pandemic

Having Real Conversations about Diversity, Inclusion and Belonging

Putting Our Strengths Into Action

Connecting a Virtual Workforce

Building and Maintaining a Culture of Trust

Navigating the Multi-generational Workforce
________________________________________________
Unsure of where to start? We also work with clients through a six-step process:

Assess where your employees are in their learning process and how clients/customers view the organization
Brainstorm where leadership sees the future of the organization
Identify the gaps within the organization that are preventing it from moving forward
Create a 90-day action plan.
Perform activity/activities.
Assess and collect feedback.
This may include:
Conducting engagement survey(s) among employees and supervisors on their level of comfort discussing diversity, equity, and inclusion (DEI) in the workplace
Providing supervisors with a skill-based framework to facilitate conversations about DEI in the workplace
Administering training to staff on skills and tools to effectively apply a DEI lens to internal organizational processes or policies
Creating a training curriculum that can be used for ongoing trainings so that employees at all levels have a shared understanding and increased skillset to advance DEI in the organization
Supporting departments in assessing key service-related practices, procedures, and policies for opportunities to advance DEI
Supporting departments in developing action plans to address disparities identified in their DEI assessments and to produce greater equity in areas relevant to the department's mission and scope of work
Providing guidance on the infrastructure necessary to institutionalize and sustain DEI strategy across the organization
Interested in learning more? Contact us for more information.