On this week's episode of Humanize Your Workplace, we are joined by Laurel Rossi.
Laurel started Creative Spirit US in 2017, the first organization to match those with intellectual developmental and learning disabilities with the best companies in the world – unemployed at an astounding 85%. Laurel has a long history of nonprofit leadership serving underserved communities dating back to her board work for Wellspring House, the Williams Syndrome Association and professional organizations like the Advertising Club of New York where she also served as board chair.
Laurel is a career marketer and is a sought after speaker on the subject of diversity and inclusion in the advertising and marketing communities. Laurel lives in Bedford, New York with her husband Joseph and her daughter Mia who has Williams syndrome, a rare condition that affects 1 in 10,000 people–her constant inspiration for demanding equity and inclusion for those with intellectual disabilities.
We chat about:
Define intellectual or developmental disabilities (IDD)
How Creative Spirit-US works to decrease the unemployment rate
How Creative Spirit-US works to disprove the myths about people with disabilities
What employees should consider as they hire more diverse groups, specifically IDD individuals
To listen to this week's episode, head over to Google Podcasts, Spotify, Apple Podcasts, Stitcher, or check it out below: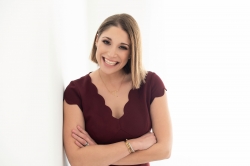 Latest posts by Alissa Carpenter
(see all)