On this week's episode of Humanize Your Workplace, we are joined by Dawn E. Christian.
Dawn E. Christian is a Belonging Speaker +Thought Leader who is unapologetically committed to her leadership as an IDEAS (Inclusion, Diversity, Equity, Access, and Social Consciousness) Champion + Practitioner.
Dawn leads belonging, inclusion, and diversity initiatives by counseling and coaching senior-level executives on how to nurture and develop a culture of inclusion by way of building a sense of belonging. Dawn is a sought-after speaker, podcast contributor, and IDEAS advisor. She has been a recurring speaker, keynote, and panelist at The Global Fluency Summit, Cornell University Johnson Graduate School of Management Diversity Summit, The ZeroGap.co, Global Leadership Summit, featured podcast guest on the Power Banking Podcast, In Other Words, Global Fluency Podcast. Dawn is a recurring Belonging, Diversity, and Inclusion thought leadership columnist on FairPlayTalks.com.
Inspired by two decades of corporate experience-often being the "only one in the room"—her methodology is anchored on a simple concept: I belong where I am. As am… This is her personal mantra which also serves as the charter for the birth of her social consciousness brand, I Belong Here.
I Belong Here is meant to both inspire and empower members of marginalized groups to evade the grasp of "the imposter syndrome". At the same time, the apparel brand is meant to be a conversation starter poised to ignite a visceral discussion that will evoke storytelling. Dawn believes that sharing your personal story creates human connections that eventually build trust across margins, identities, and backgrounds. She believes that every story embodies the gift of a lesson. Ultimately, her mission is to drive the idea that everyone belongs right where they are… As they are. I Belong Here is both a statement and a cause for empowerment.
Dawn is a wife and mother who holds a BA from the University of California at Berkeley, an MBA from The Johnson School of Management, and a Leadership Certification in Diversity + Inclusion from The International Labor Relations School at Cornell University. Her civic and community engagements include Ellevate, FORTE Foundation, INROADS, Management Leaders for Tomorrow, and Alpha Kappa Alpha Sorority, Inc.
We chat about:
How the practice of diversity and inclusion is changing
What companies to do as they begin to examine policies that may be discriminating
How people can start to get to know others' stories
To listen to this week's episode, head over to Google Podcasts, Spotify, Apple Podcasts, or Stitcher, check it out below: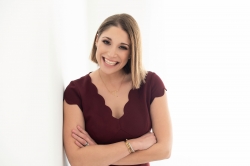 Latest posts by Alissa Carpenter
(see all)