On this week's episode of Humanize Your Workplace, we are joined by Toby Egbuna.
Toby Egbuna is a Co-Founder Dyversifi, a career reviews platform for diverse employees. He's also a Management Consultant, diversity strategist, and blogger. You can find Toby on Instagram and Twitter. 
We chat about
The difference between equity and equality, and why the difference matters
The value of diversity in companies as well as strategies to incorporating diversity in companies
How to illustrate the importance of diversity without the burden falling on minorities
To listen to this week's episode, head over to Google Podcasts, Spotify, Apple Podcasts, or Stitcher, check it out below.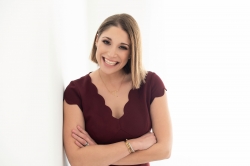 Latest posts by Alissa Carpenter
(see all)