On this week's episode of Humanize Your Workplace, we are joined by Jake Wax.
Jake Wax is a Senior Insight Associate at Olson Zaltman, a market research company focused on exploring the unconscious through metaphor. His background is in marketing and psychology through the University of Virginia. He is currently the head of Olson Zaltman's internship program, leading both recruitment and management of interns.
For more about the unconscious frames around Covid-19 across Gen-Z and Boomers, watch this webinar.
We chat about
Keys to successful internship programs
Moving internships online during Covid-19
How to start a remote intern program
To listen to this week's episode, head over to Google Podcasts, Spotify, Apple Podcasts, Stitcher, or check it out below.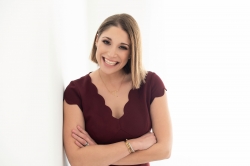 Latest posts by Alissa Carpenter
(see all)