On this week's episode of Humanize Your Workplace, we are joined by Raquel Arredondo.  She is the Associate Director of Outreach, Engagement & Professional Development at LeBow College of Business.  We chat about:
the importance of networking (especially in college)
how to become an ally
how employee resource groups (ERG) can play a vital role in recruiting and retaining talent
To listen to this week's episode, head over to Google Podcasts, Spotify, Apple Podcasts, or Stitcher, check it out below.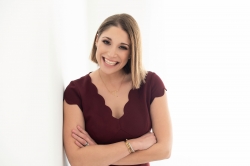 Latest posts by Alissa Carpenter (see all)