On this episode of Humanize Your Workplace, we are joined by Kate Athmer. She leads the growth team at a B2B data intelligence company. Kate's responsible for educating prospects on the many ways Intent data can improve the ROI of marketing and sales efforts, while guiding them toward more sustainable marketing practices.
Kate is also co-author of Millennial Reboot, a book designed to help the go-getters of her generation overcome Millennial stereotypes and lead corporations through the technology revolution.
A Dayton Flyer, Tennessee Vol, and national champion rower, she credits a combination of mentors, educational and athletic opportunities, and tenacity for her success.
What to think about before joining a remote workforce

How to connect with your team and employees as a remote leader

How to stay in touch with your supervisor
To listen to this week's episode, head over to Google Podcasts, Spotify, Apple Podcasts, or Stitcher, check it out below.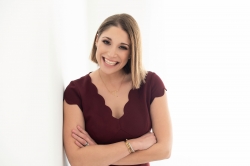 Latest posts by Alissa Carpenter
(see all)