On this week's episode of
Humanize Your Workplace
, we are joined by former Eagles player and current CEO of Jersey Man and Philly Man and CEO OF USAMan Franching, Ken Dunek. We chat all about:
how one conversation changed the direction of Dunek's professional life

what it's like to work with your kids

why building relationships and authentic connections is crucial in business
To get in touch with Ken, check out Jersey Man on LinkedIn, Twitter, and Facebook.  You can also purchase tickets to UnMasking the Legacy here.
To listen to this week's episode, head over to Google Podcasts, Spotify, Apple Podcasts, or Stitcher, check it out below.
If you could give a shout out to anyone in your career who's helped you become who you are today who would that be?
Well professionally, I would say Dick Vermeil has been the greatest influence for me. The work ethic that he exuded when I was with the Eagles was unparalleled. I mean here's a guy who worked 21 to 22 hours a day and he showed me what it was like to really work hard and go after something. I would say Coach Vermeil and my father were the two greatest influences in my life
I'm fascinated by your career, it's just incredible! How did you start out as an Eagles player and shift to running a magazine?
I was a basketball player in high school and got a scholarship to Memphis State University. I was throwing the football outside the athletic dorm one afternoon and the tight end coach for the football team saw me and he asked me to come over to the football office. 
I had really never played football, but it always in the back of my mind. He convinced me that I wasn't going to make it in the NBA. And if I wanted to be a pro athlete, which was my lifelong dream, to try playing football.
I got a free agent offer from three teams coming out of college and I chose the Eagles. In 1980 both starting tight ends got hurt in preseason. So, I got to start a couple preseason games and I played well enough for them to keep me on the roster and that was a year they went to the Super Bowl.  
So, I'd like to say this football thing was really planned out and I trained for it, but I really didn't.  I will take some credit for working hard and taking some hits and having to learn on the fly.  I did take a lot of physical punishment, but I love the game.  I got out relatively healthy, retired when I was thirty and made some money, won some championships and got a few rings out of the deal.   
So, transitioning from football to private business was very difficult because as an athlete you're used to an above-average lifestyle and you're making a fair amount of money.  Suddenly people aren't asking you for your autograph anymore.  As a matter of fact, you're getting the door slammed in your face from a sales standpoint and it's a very sobering experience. You learn very quickly that your notoriety will only get you so far. Once you get your foot in the door you have to be good at what you do and have a marketable product or service and be good at communicating what it is that you're trying to sell.  
I was a communications major in college that background helped me getting into sales and for 30 years I sold paper up and down the East Coast and magazines, newspapers and printers.  
Then in 2008 my wife Terri was hurt rather badly in a car accident and was in the hospital for a couple months and I had nothing to do at night. So, having done some public speaking in the past people would always tell me "You have great stories, you should write a book." So, late at night I sat there by myself and wrote a book.
It was a bunch of short stories about a lot of the famous people that I've met like Mike Tyson and Julius Erving. A publisher bought it and published it and then a local reporter for a magazine read the book and liked it and approached me about doing a men's magazine. So, I get credit for being this genius that started Jersey Man and Philly Man and it really wasn't even my idea.  
So, we started a little company. I had some friends in the printing business. I had access to wholesale paper because that was my current business and we just started talking to people. People liked the idea; we had enough advertisers to get out the first issue and then slowly we gained momentum.
When it came time to invest in the business, the guy with the original idea backed out.  He didn't want to pony up the money, so I took over his position. We subsequently found another investor and then Jersey Man was born. We did that for three years and then we launched Philly Man.
Now we have what I think is a very upscale men's magazine on both sides of the river backed up by our Legacy Club and Chairman's Club.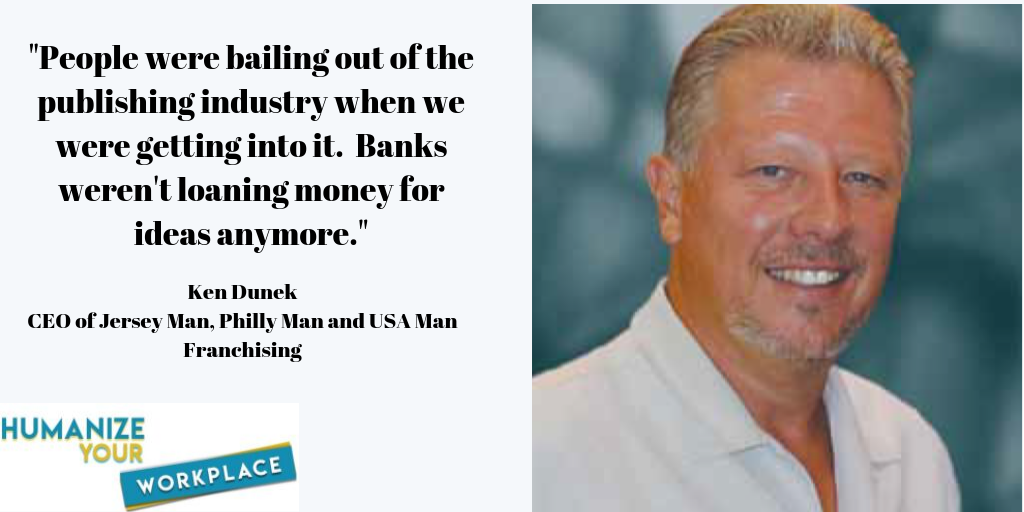 Your whole business model is around relationship building. How can someone build up their network to help grow their business?
You need to be sincere about wanting to help people. When you share the story about who you are and what you do, the person on the other side must see the benefit for them.
People want to do business with people that they like and trust and feel comfortable with. 
I've always been on the friendly side. I mean I get a kick on these pro ball players that don't want to sign autographs. I mean I signed every autograph I could because I felt like I was so honored to be there, and it was a lifelong goal. Why wouldn't I want to take the time to interact with people that are standing in a line waiting for me to sign whatever it is they had in front of them. I think that's very important.    
I was raised the right way I was you know kind of raised with the golden rule and trying to "do on to others as you would like people to do on to you" and I think that's been an important philosophy try to treat people with respect and caring and good things seem to happen.  
You work with three of your four daughters and your wife. Do you have any tips for anybody that might be in a similar situation?  
Ashley was first on board. She had a master's degree in education and had a tough time finding a job. So, when I approached her about helping me with the Legacy Club which was just getting started, she agreed to do it with the caveat that she didn't want to sell. She wasn't comfortable selling. But then that she became more and more engrained in what we were doing, and she realized that sales are just sharing a story. 
Jamie who is one of the three triplets, and she works as Ashley's assistant helping with the events. Then Alexandra the third triplet works in the office administration and writes the fitness column for the magazine. My other daughter Taylor is the 'black sheep' of the family, she's an OR nurse. 
I'm thrilled they work with me! How many guys my age get to hang around their kids all day long? When I was 17, I left home and never came back, so I consider it a blessing that I still have my family around me and work with them daily.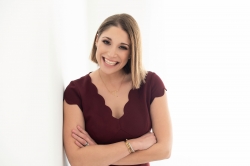 Latest posts by Alissa Carpenter
(see all)