On today's podcast, we interviewed Kayla Buell founder of Lost GenY Girl, a millennial career and lifestyle blog and author of Corporate Survival Guide for Your Twenties. You can also find Kayla on Twitter at @GenY_Girl.
We talked about all things career, staying in jobs we didn't love, and how to move forward without burning any bridges.  
You can download this episode from Itunes or Stitcher or listen below.  Check out our top 5 lessons learned from Kayla.
SIGNS THAT IT'S TIME TO LEAVE YOUR CURRENT JOB
If you're BORED and don't see yourself growing in your current role

When you're NOT PASSIONATE about what you're doing and dread going to work
Pro Tip: Just because you're good at something it doesn't mean you have to do it.  If it doesn't bring you joy and you're not passionate about it, it might be time to move on.
HOW TO EFFECTIVELY MAKE A CAREER SHIFT
Be open to making a pay cut: With little to no experience in a new field, you might not be making the same salary as you did before and may have to start at the bottom.  Be realistic about what this new job will pay.
Evaluate your finances:
Look at how much do you need to make ends meet (food, bills, rent)

Identify areas where you can cut out unnecessary spending

Can you contribute a little less for retirement right now and pick it back up after your first raise?
STOP complaining and take action: If you don't like where you are working start doing research about other options. No one wants to hear you complain for the sake of complaining
Don't just jump to your first offer: Spend time figuring out what you like, where you want to work and what you're looking for in a new job.  If you just jump to the next thing without much thought- you will most likely be in the same position a few years from now or less
FACTORS TO CONSIDER WHEN CHOOSING BETWEEN MULTIPLE JOB OFFERS
Evaluate salary:

Your compensation should be enough to at least make ends meet.  You don't want to take a position that you love at the expense of stressing out over paying your rent or buying food.

Identify the lifestyle:

Think about the job beyond being in the office.  What is your

commute like? Do you have to work long hours or on the weekends?  What is your overall lifestyle if you take the job?

Guage culture:

Reflect on your interview and tour of the office and identify if you would be a good fit.  Take it a step further and review the company website and note the environment.  Is the company more team or more individual oriented?
HOW TO EARN RESPECT FROM YOUR BOSS
Follow through:

If you say you're going to do something then do it.  

Go the extra mile:

Be productive when you're at work and be the "go to" resource.  It doesn't count as work if you're just showing up sitting in your chair.

Own up to your mistakes:

We all make mistakes! Don't hide from them or point fingers. Be mature and learn to be honest about the mistakes you make and offer potential solutions.
Pro Tip: A relationship with your boss can be a make it or break it.  People leave jobs for managers and not necessarily the company itself and it's important to have mutual respect.
HOW TO ASK QUESTIONS AND FOR ADDITIONAL LEARNING OPPORTUNITIES
Do research:  Before you ask a question, be as prepared as you can be. Do a Google search and use your resources so the questions you're asking are more streamlined and lead to clear answers.
Identify free professional development opportunities: Along with asking to attend professional conferences and memberships, it's important to look at alternative options.  Identify out of the box opportunities (webinars and other online resources) that don't cost your company money but provide you with the training you're looking for.
SUGGESTED RESOURCES
Corporate Survival Guide for Your Twenties
How to Decide Between Multiple Job Offers
Podcast: Play in new window | Download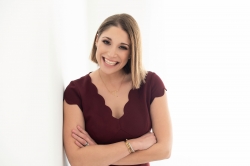 Latest posts by Alissa Carpenter
(see all)