While diversity and inclusion programs, initiatives, and recruiting efforts may be on hold due to COVID-19, the overall company vision should not be. Even while working remotely, employees want to work for places where inclusion is a priority and they are part of the decisions being made. 
Research also shows that diverse teams are 87% better at making decisions and 70% more likely to capture new markets. This translates to higher profits and better efficiency. But during times of transition and uncertainty, it can be difficult to show that diversity and inclusion are a priority. Here are several factors that companies need to consider.
Impact on diverse employees
Since the start of the COVID-19 outbreak, Asian and Asian Americans—especially Chinese and Chinese Americans—may have experienced an increase in racist comments and actions. Many institutions, including University of Maryland and University of California, Davis have published statements to help their community recognize, report, and combat xenophobia. They also shared where employees can seek support and the services they offer.
If your organization has a stance and/or resources to provide employees; share that on your website, internal messaging with employees, and on social channels. Have managers share this information during virtual staff meetings and one-on-one conversations.
Beyond the specific impact of the outbreak, diverse employees need to know that you have their best interests in mind. This involves fair consideration during hiring, promotion, inclusion in important decisions, and protection if impacted by outright racism or unconscious bias. This goes beyond creating a policy and involves ongoing conversation, trainings, and diligent attention to employees' needs.
Representative leadership
While working remotely, it is even more important to be aware of who is represented during meetings, conference calls, and conversations. Studies show that 13% of employees monitor how much time is spent discussing diversity at management level. As we are all trying to navigate how to move forward and proceed during this time of crisis, making a conscious effort to bring in people with diverse experiences and backgrounds will help your team and organization thrive. Before making a big decision or sending out a meeting invitation, consider having:
Cross-department representation
Individuals of diverse races, ethnicities, and genders
Employees in various levels and tenure within the organization
People who challenge the status quo
And while leading these conversations,
Consistently and equally introduce employees (i.e. employee's name and position)
Resist the urge to generalize. Employees with similar experiences or knowledge may think differently so it's important to provide them a space to do so
Openly ask for opposing views and suggestions
Access to resources
Some of your employees may be strapped for resources which can impact their ability to perform their job. Whether that is the lack of high-speed internet, availability of a secure network connection, necessary devices, or even meeting basic needs. While your employee may have a steady salary, their significant other or partner may now be out of the job making it difficult to pay bills.
Instead of making assumptions about what your employees need, try setting up virtual one-on-one meetings (even for 15-minutes) and asking:
What is something you are struggling with that I may be able to offer support on?
What resources or tools would be helpful to you and your family at this time?
What helpful information has our organization provided and what information is missing that I may be able to clarify?
From this information, you can consider:
Loaning unused devices (computers, tablets, printers) to staff who are in need Providing childcare credit or stipend 
Expensing a meal for your team
Sending a gift certificate to a local grocery store 
Access to community and partnerships
While switching to virtual work, many employee resource groups (ERG) may not be considered a priority in workload and funding. But these groups provide support, education, and ongoing professional development to underrepresented communities and educate the organization as a whole. Some of these groups focus on:
Professional and industries (i.e. sales and marketing, engineering)
Attributes (i.e. generation, LGBTQA+, gender, veteran)
Social-cause issues and concerns (i.e. sustainability and the environment)
Neurodiversity (i.e. ADHD, Asperger's, Dyslexia)
And according to Bloomberg, they also provide employees the "opportunity to problem-solve, innovate, develop and showcase their leadership skills, regardless of seniority or managerial status in their day job." During a time of social distancing, these communities can also help to alleviate employee fears and build much needed workplace relationships.
So, while funding might be tight, it's important to give employees some space and time to still hold meetings, virtual trainings, and ongoing conversations within these organizations. If you are not sure what they need, ask.

While diversity and inclusion may not be top of mind during the coronavirus outbreak, it should be. Among the potential to increase profits during an unprecedented time of financial crisis, employees want to work for organizations who put it at the forefront. And high performing employees even leave because these elements are not being taken seriously. According to a study by Tech Leavers that analyzed why people voluntarily left their jobs, "78% of employees reported experiencing some form of unfair behavior or treatment, while 85% witnessed or observed unfair behavior or treatment in their previous workplace." During the COVID-19 outbreak and beyond, take the time to ask employees what they need, ensure diversity is being represented at meetings and in conversations, and provide resources when you can.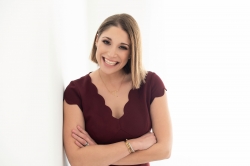 Latest posts by Alissa Carpenter
(see all)