How to spot leadership talent
Take responsibility.  It's easy to blame other people but it shows maturity and leadership when someone takes responsibility and action for their mistakes.
Do something with feedback.  People who not only listen to feedback, but take action on what you've mentioned 
Self aware.  Surrounding themselves with people who are smarter than them and can help them learn and grow
Celebrate others.  Aren't a credit hoarder and share the credit with the people who were part of the process with them.
Empower! Once you spot that talent, it's vital to empower them and prepare them for their future within the organization. Take the time to recognize your talent.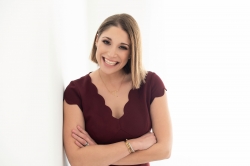 TEDx Speaker, Author, Facilitator
at
Everything's Not OK and That's OK
Alissa Carpenter is a multigenerational workplace expert, owner of Everything's Not Ok and That's OK and host of Humanize Your Workplace podcast.
She provides training, consulting, and speaking services to organizations all over the world. She has an MEd in Social and Comparative Analysis in Education from the University of Pittsburgh and is a Gallup-Certified Strengths Coach. Her work helps to bridge communication gaps across generations, job functions, and geographies, and she has worked with organizations ranging from non-profits to multi-billion-dollar enterprises. She has delivered a TEDx talk on authentic workplace communication, and has been featured in media outlets including Forbes, ABC, FOX, and CBS. Her book, Humanize Your Workplace (Career Press), is set to release next year.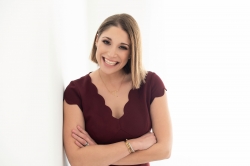 Latest posts by Alissa Carpenter (see all)