How to empower employees to share information
Many times employees are afraid to share information because they're fearful of losing their jobs or being stuck on a project they aren't interested in. Here's how to empower them to share information:
Show it's part of the culture. From the hiring process demonstrate and discuss with potential employees that information sharing is part of the company culture.
Use technology. Find a project management tool that can show you the flow of information, what the process looks like and where information might get stuck. Check out Trello, Airtable, and Asana.
Incentive collaboration. Think about if demonstrating collaboration can be part of the promotion structure. Can you add this into a requirement to move up within your organization?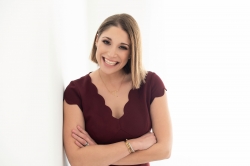 Latest posts by Alissa Carpenter
(see all)