On this week's episode, we are joined by Casey Hasten.
Casey Hasten is the Director of Recruiting and Coaching with VIP, Podcast Host of the We Are VIP Podcast, and the Networking Ninja. After being in the accounting world for over twenty years, she made the leap to recruiting those with similar backgrounds. It is her goal to help others find their career passion using all the skills and networking outlets she has gathered. Casey is an avid reader and consumer of knowledge and most of her conversations will start with "I just read a book" or "I just listened to a podcast." Outside of work, she is a long-distance cyclist and completed a huge milestone when she completed the Hotter 'N Hell Century ride! She has one son, Garrett, who is proudly serving his country in the US Air Force. You can find her on LinkedIn and YouTube.
We chat about
Thinking critically about hiring talent
Talent assessments
Finding mentors to help find your career path
To listen to this week's episode, head over to Google Podcasts, Spotify, Apple Podcasts, Stitcher, or check it out below.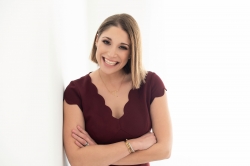 Latest posts by Alissa Carpenter
(see all)