On this week's episode of Humanize Your Workplace, we are joined by Jeff Nischwitz.
Jeff Nischwitz is known as a Snow Globe Shaker (shaking things up) who's on a mission to help people shift how they lead and thereby shift their leadership impact. He's an international speaker and personal transformation coach known for his unique perspectives, challenging traditional thinking, and delivering tangible shifts for leaders to grow their people, build their businesses and enhance their relationships. Jeff's the Founder of The Nischwitz Group, a speaking, consulting and coaching company that transforms people and organizations—one truth at a time! He's the co-founder of Cardivera.com, a leadership development ecosystems that grows leaders and their impact. He also co-hosts the Impact Leadership Podcast (www.impactleadershippodcast.com). Jeff has published four leadership and business books, including his most recent – Just One Step: Walking Backwards to the Present on the Camino Trail(Eagle Heart Press 2020).
We chat about:
What does trust look like in the workplace
How does leader build trust
How to call someone out when they break your trust
To listen to this week's episode, head over to Google Podcasts, Spotify, Apple Podcasts, Stitcher,  or check it out below.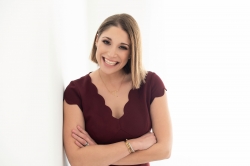 Latest posts by Alissa Carpenter
(see all)