4 TIPS FOR MANAGING A VIRTUAL WORKFORCE
It can be tricky being a manager for the first time, but arguably harder if you don't physically see your employees daily.
Host office hours. Make yourself available at specific times that your employees can reach you and ask questions. Keep your virtual office door open and invite conversation.
Share your communication style. Share with your team the best way to get in touch with you (email, text, messenger)
Virtual happy hour. Invite informal conversations with your team over a glass of wine or coffee.
Get face time. If you're in their town, take your employee out to lunch and get to know them.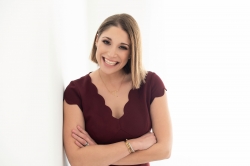 Latest posts by Alissa Carpenter
(see all)