"I want to include more diversity on our website/brochure/marketing and/or virtual training material but I can't find any images."
I was speaking at an event and this comment came up and it's one I've gotten several times previously. It's not always that easy to find more diverse photos and wanted to share some additional resources as you start to update your content to be more diverse.
If you haven't thought about updating your photos to be more diverse and inclusive, now is the time.
What other sites or resources would you add to the list?
https://www.nappy.co/ https://picnoi.com/ https://ukblacktech.com/stockphotos/ https://jopwell.pixieset.com/thejopwellcollection/ https://tonl.co/ https://www.nappy.co/ https://www.disabilityimages.com/ https://www.verizonmedia.com/accessibility/disability-collection https://unsplash.com/collections/1193454/brown-skin https://unsplash.com/s/photos/lgbt https://www.rawpixel.com https://www.blackillustrations.com https://www.pexels.com/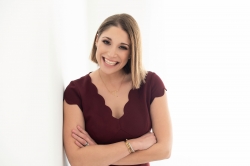 Latest posts by Alissa Carpenter
(see all)