HIRE DIVERSE TALENT AND develop An INCLUSIVE TEAM
are you lacking a diverse talent pipeline?
have you started researching de&I concepts but are unsure how to apply them in your role?
have your clients/stakeholders made a COMMITMENT to only work with organizations that take DE&I seriously and you need to step up or you'll lose them?
do you want to increase diversity and inclusion in your organization but don't feel supported by senior leadership?
have you tried to make DE&I process improvements and they aren't sticking and need to identify the root cause?
Great news, this course is for you!
There are some great resources out there that share information on creating more diverse and inclusive workplaces. But many of them are surface level and don't provide action steps to take.
"Get to know your employees"
"Hire more diverse talent"
"Convince senior leadership DE&I is important"
"Don't be a jerk"
They also don't demonstrate how people of different backgrounds and experiences work together. And when they do so with a focus on efficient and quality-based processes, your organization's bottom line increases. This means you get noticed!
This self-paced class takes the guess work out of "what's next" and provides you with the steps to take to make real change! It's not like when David Rose asked Moira how to fold the cheese and her instructions were:  "You just fold it in."
In this self-paced online course, you'll learn how to:
☑️ Find more diverse talent and create a pipeline
☑️ Navigate DE&I terminology with confidence
☑️ Conduct inclusive hiring practices
☑️ Build (and re-build) trust
☑️ Enhance your ability to get your message heard by senior leadership
☑️ Measure the success of your efforts
☑️ Create psychological safe spaces where people feel confident in bringing their whole selves to work
And here's the thing, you're not in this alone! This course also has an online community of people going through the same thing ready to support you. The DE&I Changemakers Mastermind Group is designed as a place to ask questions, triage ideas, and identify best practices. And it's free for the first 3 months with the purchase of the course.
the DE&I CHANGEMAKERS MASTERMIND GROUP
You're not in this alone! You will gain valuable information from the course to put into action right away. The Mastermind group is a supplement to the course where you can ask/answer questions, share ideas, and learn best practices.
This is where you can get (and give) support through our exclusive online platform and forum. The group will also have:
Monthly Zoom discussion to answer questions, share best practices and celebrate successes 
Is free for the first 3 months with the purchase of the course ($49/month after the first 3 months)
Available to people who have taken or who are taking this course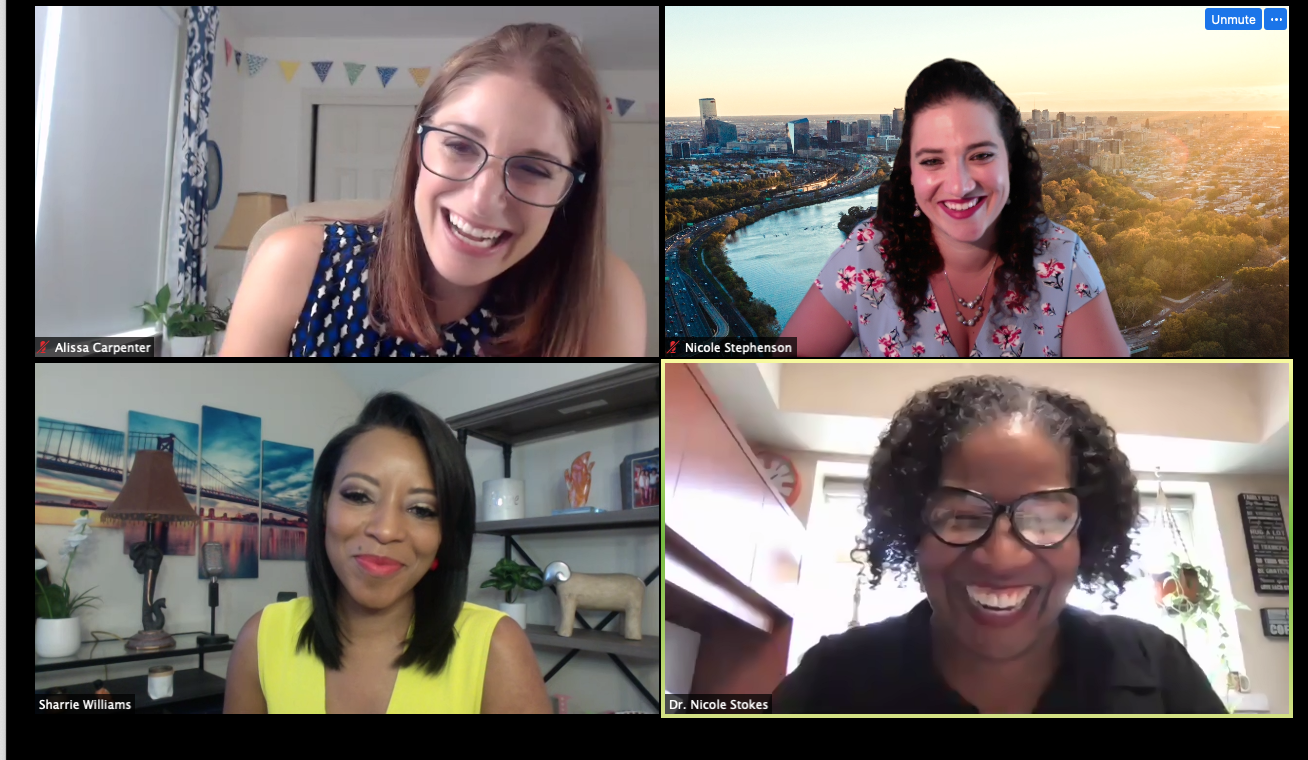 we are so excited to bring you this class and mastermind group and have put together a list of questions we have received thus far.
how long do i have access to the course content?
You have one year access to the content.
DO i need to take the course in one sitting?
No! In fact, we encourage you take to some breaks, practice the material and then come back. The course can be taken in one weekend or over a few weeks and is broken up into modules for easy start/stop.
I want to bring this to my organization, is it possible to have a private program or get bulk access to the course?
Yes, please
contact us
 directly for enterprise rates. 
are you able to track student's progress in the course to ensure my employees complete the content?
Yes, we can provide reports of your employees progress with course content.
when will i have access to the course?
You will immediately have full access to the course and to How to Listen and How to Be Heard: Inclusive Conversations at Work ebook.
how many PDCs for the SHRM-CP® or SHRM-SCP® is the program valid for?
The program is valid for 3 PDCs for the SHRM-CP® or SHRM-SCP®
How can I convince my boss and/or organization to pay for this program?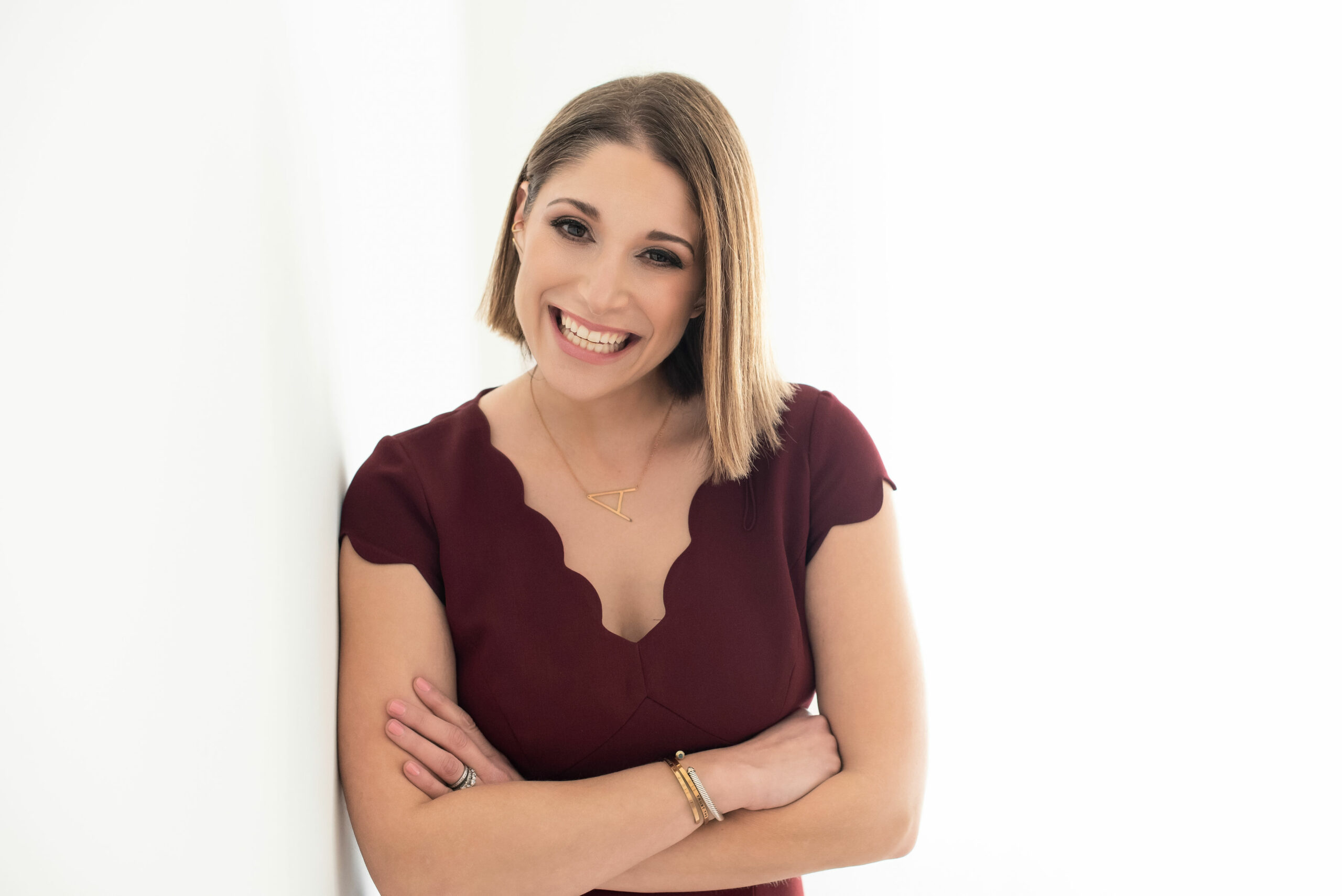 Alissa Carpenter, M.Ed
Instructor
Featured in Forbes, NPR, ABC, FOX, CBS and TEDx as a workplace inclusion expert with a Masters in Social and Comparative Analysis, Alissa Carpenter M.Ed., empowers leaders with practical strategies to communicate effectively with their diverse workforce.
A former administrator at The Wharton School and a Gallup-Certified Strengths Coach, Alissa has trained thousands of leaders and consulted with multi-billion dollar enterprises to successfully bridge communication gaps across generations, job functions, and geographies.
She is also the author of one of Cosmopolitan's top non-fiction books of 2020, How to Listen and How to Be Heard: Inclusive Conversations at Work (Career Press), the founder of the Everything's Not Ok and That's OK consulting firm, and creator of the DE&I Intention to Action: How to Be a Diversity, Equity and Inclusion Changemaker program.
Using Alissa's techniques, your workplace will be more inclusive, creative, and productive.
Dorie Clark
Executive education professor at the Duke University Fuqua School of Business and author, Reinventing You and Stand Out
Alissa Carpenter provides a guide to successful communication in the workplace.
Dan Schawbel,
Author, Back to Human, Promote Yourself, and Me 2.0
Alissa teaches you an approach to handling difficult conversations and offers a road map to bring people together for more productive, human connections.
Deirdre Breakenridge
Author, Speaker & CEO at Pure Performance Communications
If you want to become a more effective communicator follow Alissa's valuable advice.
Laura Vanderkam
Author, Off the Clock: Feel Less Busy While Getting More Done and Juliet's School of Possibilities 
DE&I INTENTION TO ACTION: HOW TO BE A DIVERSITY, EQUITY AND INCLUSION CHANGEMAKER