Inclusive workplace communication certificate program
gain the most sought after skills employers are looking for and advance your careeR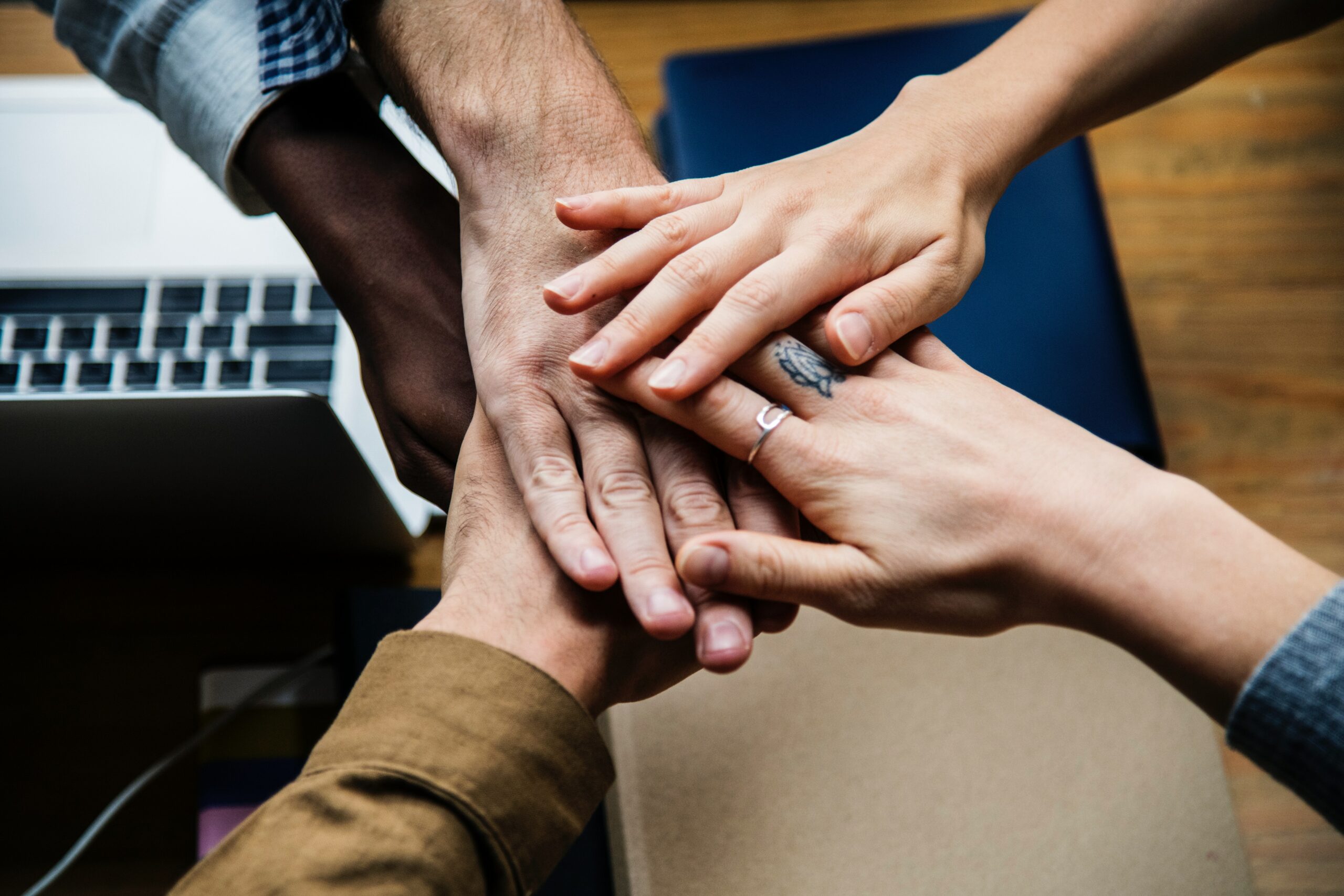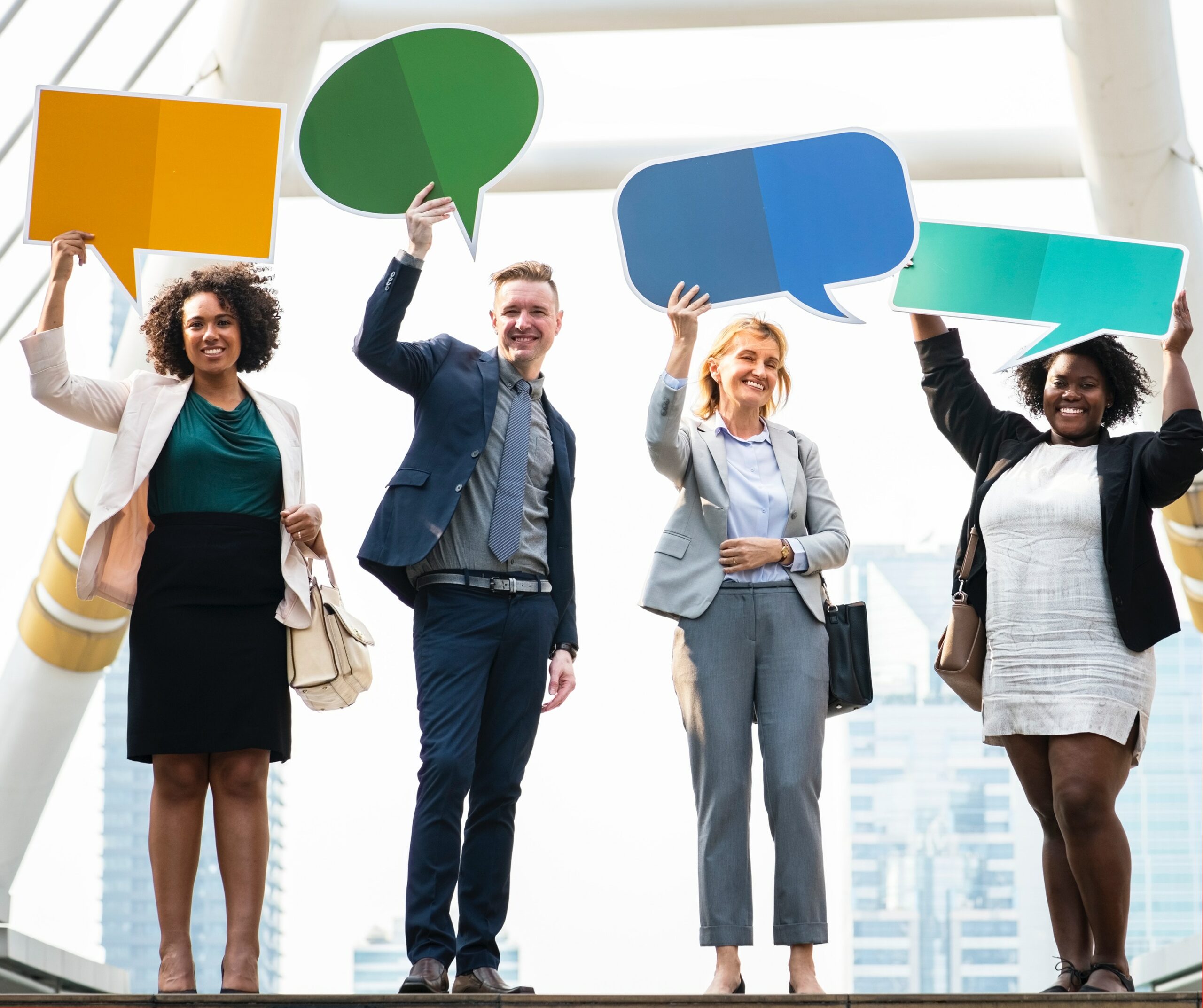 * Bridge the hard-to-talk-about divisions that fracture our teams—including gender, race, and age
* Define collaboration and what it means for the future of work
* Create behavior change among teams and individuals 
Why you and your organization should care about diversity and inclusion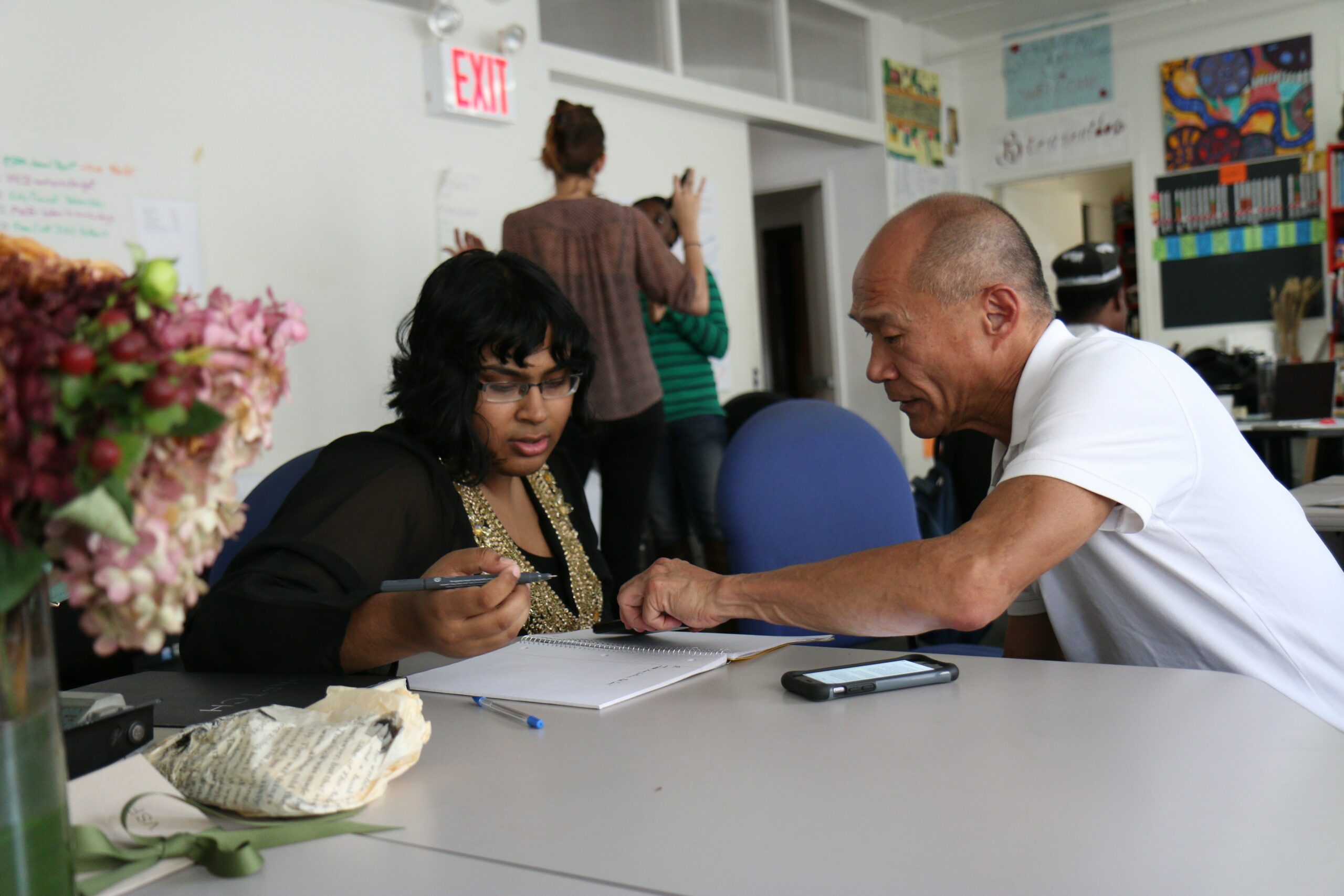 ONe comprehensive program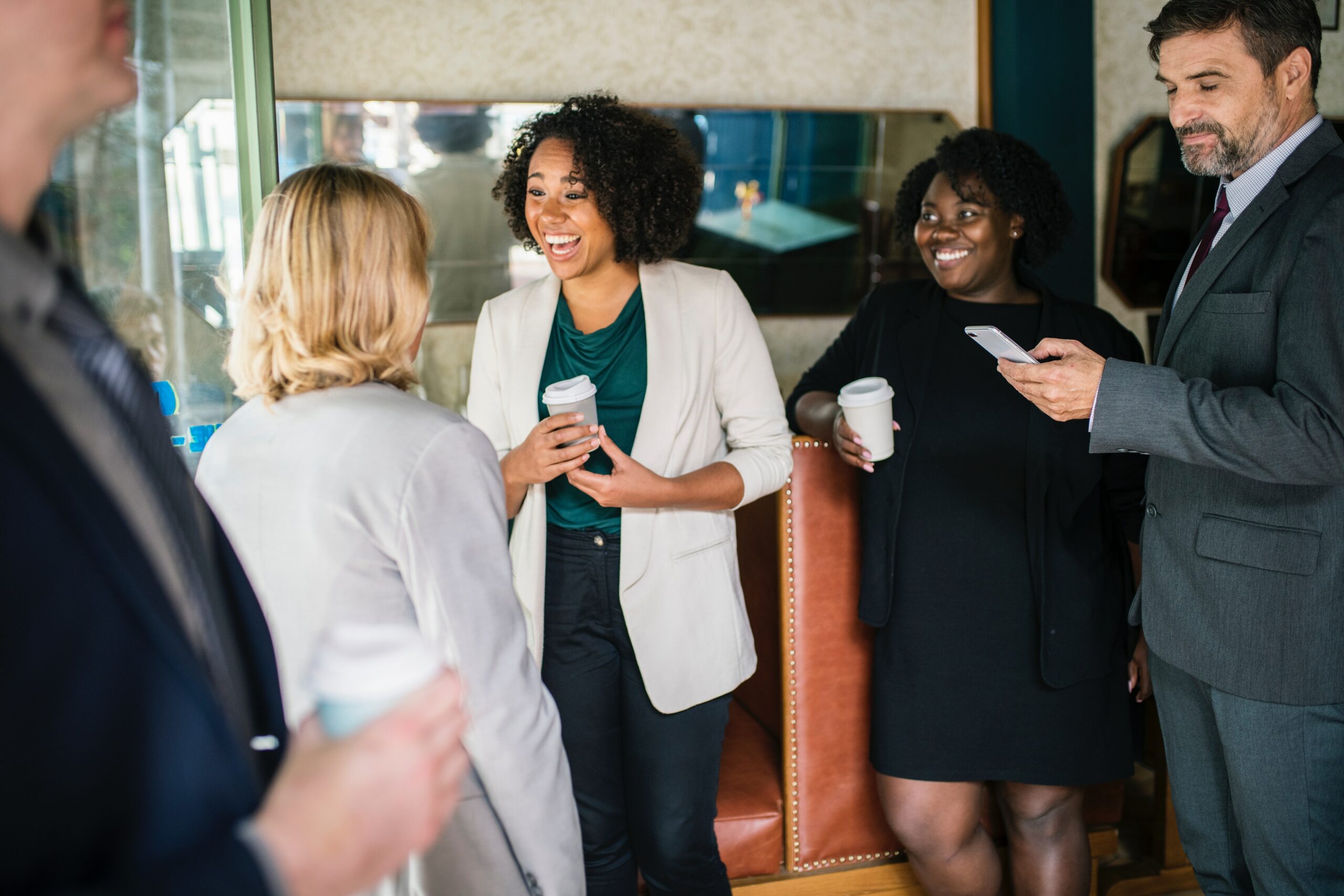 the workplace inclusion certificate program will help you:
advance your career

be a sought-after leader that embraces diversity and increases your organization's bottom line
confidently communicate and respond to higher level leadership, colleagues, and direct reports
lead through change
identify, evaluate, and address your emotions and the emotions of others at work
effectively communicate ideas and influence key stakeholders
AND help you answer questions like:
"How can I convince senior leadership that diversity and inclusion is important?"
"What can I do right now to make a difference on my team and in the organization?"
"What changes can my organization make that will have a big impact on diversity and inclusion?"
"How can I get noticed and be taken seriously especially when my ideas go against the status quo?"
"How can I get a more diverse pool of qualified candidates and provide ongoing resources to increase retention?"
"How can I invite new ideas to the table without it seeming like I have a hidden agenda?"
The Format
6-week comprehensive course (Sept. 7- Oct. 12)
90-minute weekly live classes on Mondays at 12pm-1:30pm EST (recorded for you to re-review or watch at a later time)
what you will get
6-part virtual weekly series with comprehensive content based on the concepts and strategies found in How to Listen and How to Be Heard: Inclusive Conversations at Work
35-page workbook
Weekly assignments to practice new skills
Additional resources inclusive of videos, articles, podcasts, and more curated specifically for this program
9 PDCs for the SHRM-CP®or SHRM-SCP®
Inclusive Workplace Communication Certificate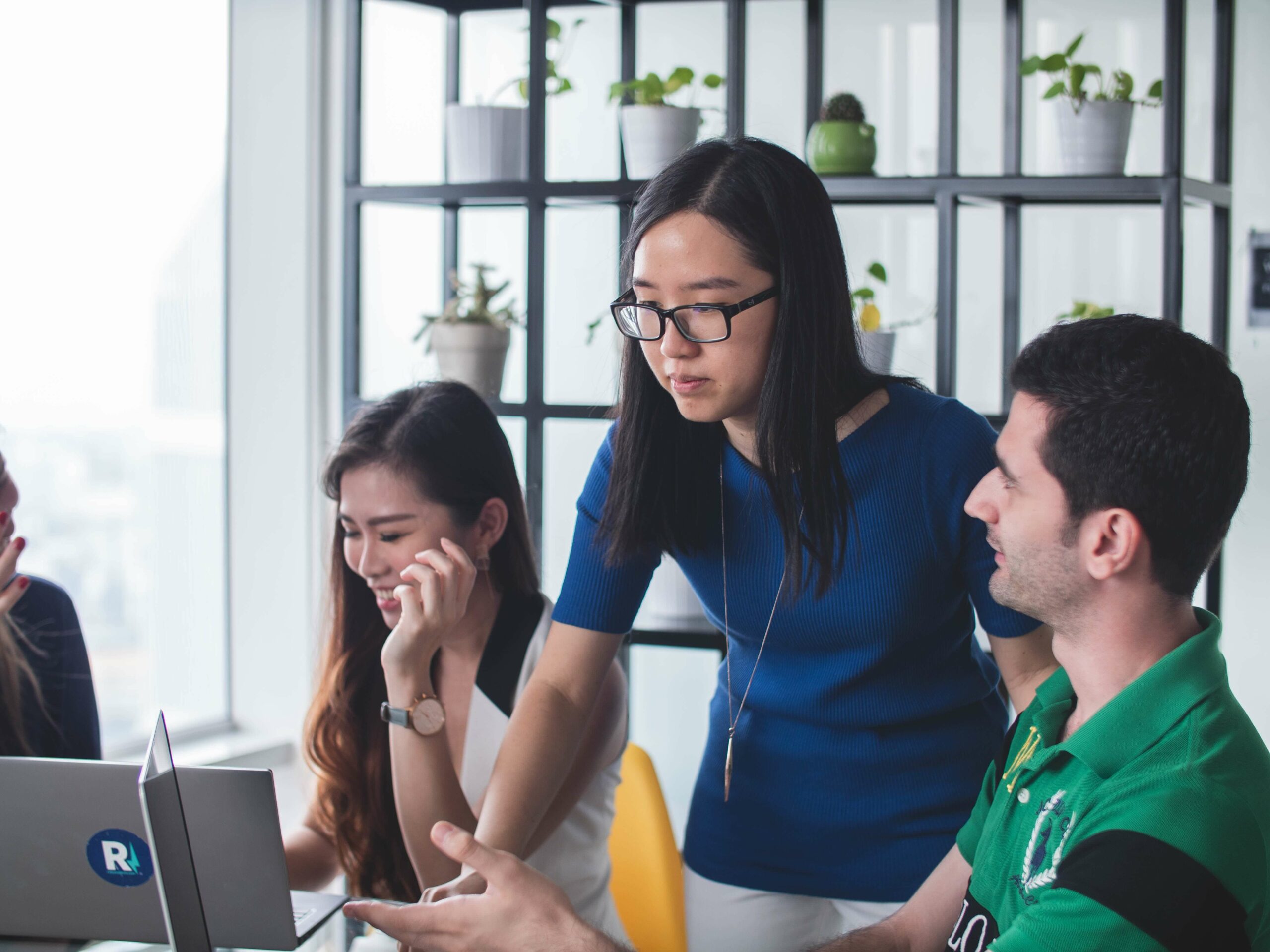 This program is for employees of all levels who
Struggle to get their opinions heard and valued by key decision makers
Feel overwhelmed by the constant change in their diverse workforce
Tend to say "yes" because they're afraid to say "no"
Don't want to rock the boat by asking a question or making a comment that could offend someone
Are tired of not being taken seriously
Have previously offended a colleague or supervisor and didn't know what to say or do as a result
Are frustrated by the lack of communication and follow through of their colleagues, supervisor and/or team
Struggle to connect with their remote colleagues
Are tired of reinventing the wheel or not knowing who to reach out to with questions
Want to identify their strengths and talents to find work that is not only meaningful but that they excel at
Are tired of working with colleagues or supervisors that bring them down
Want to better understand why certain people get work done while others seem to slack off and find ways to get them to follow through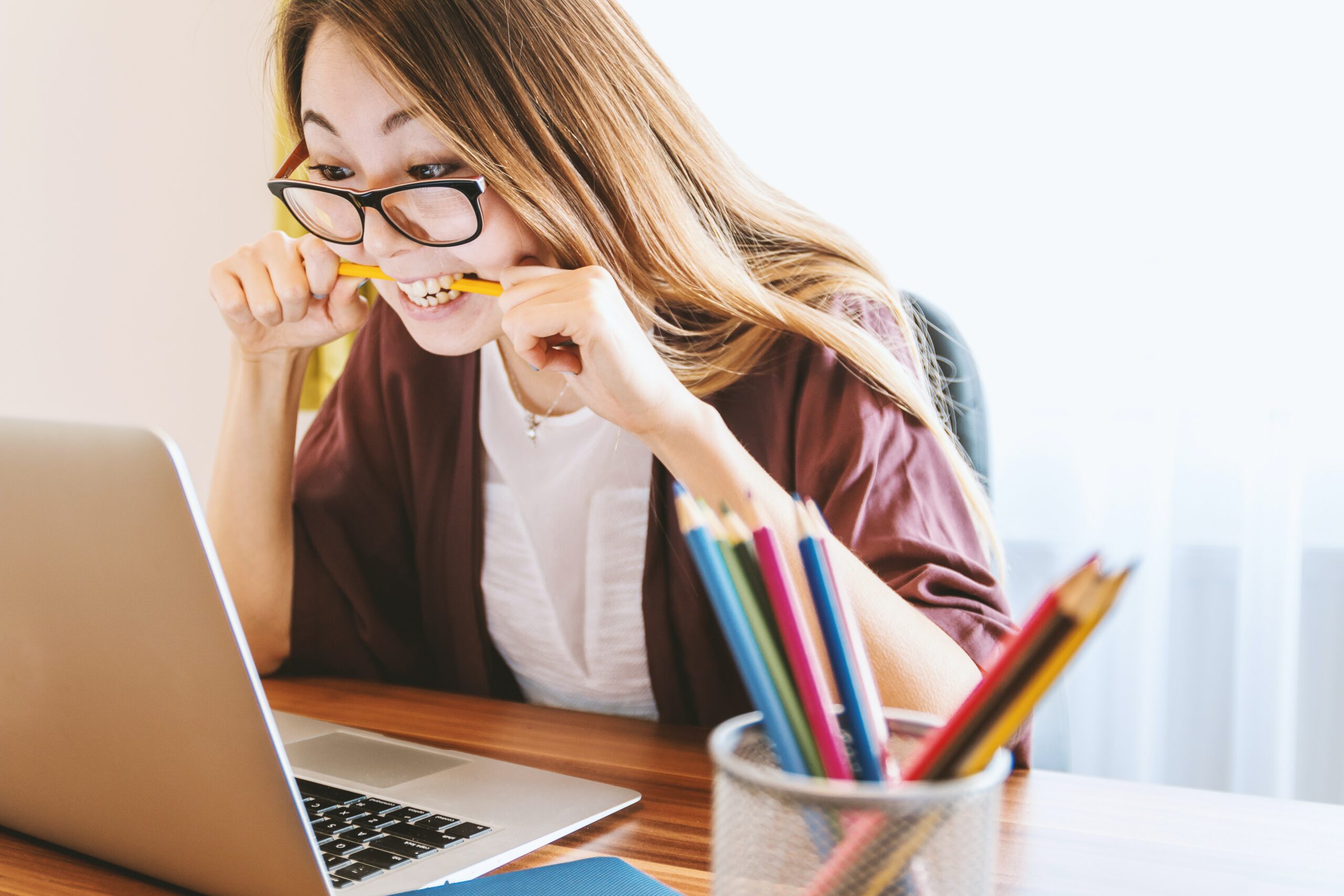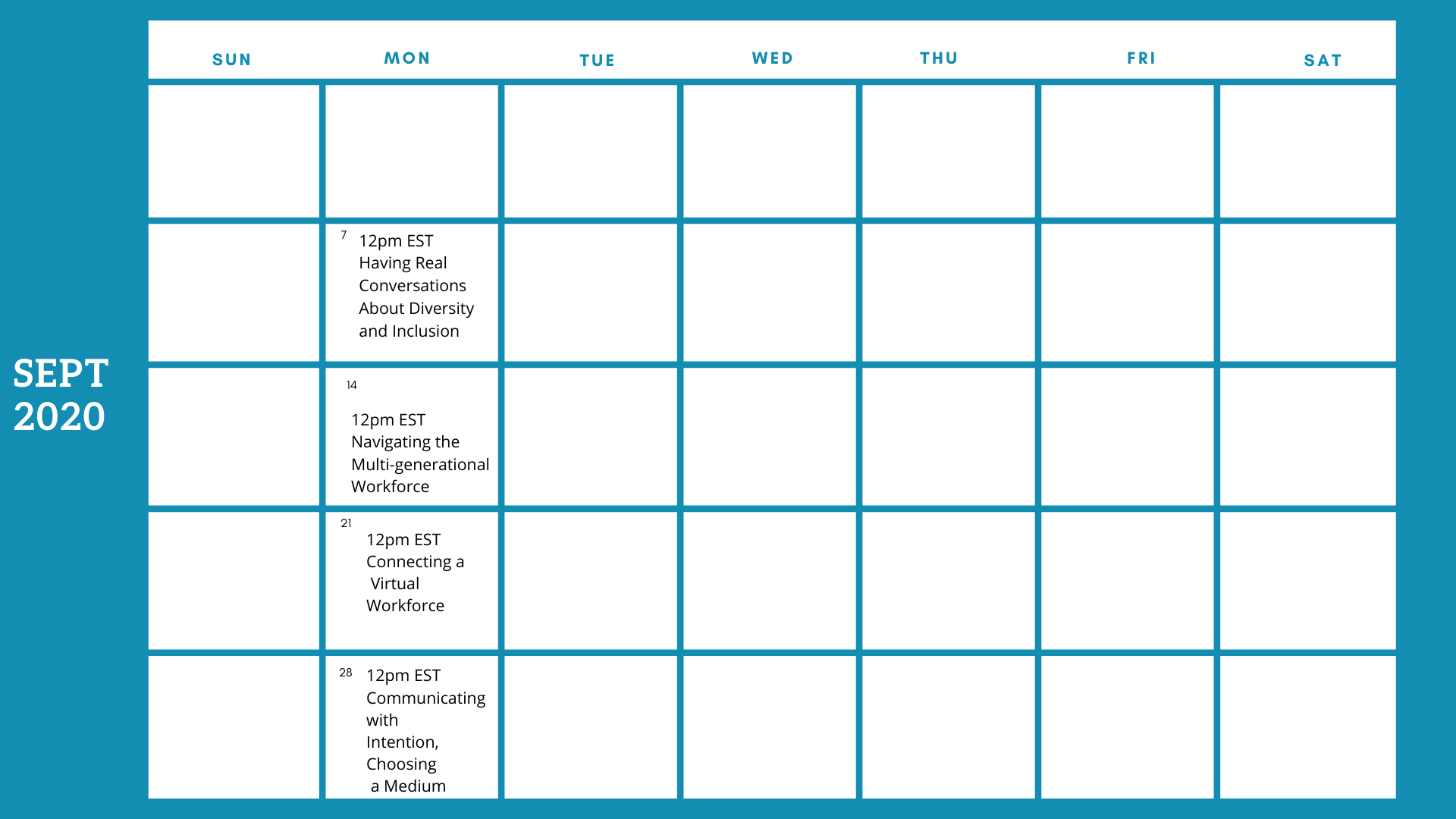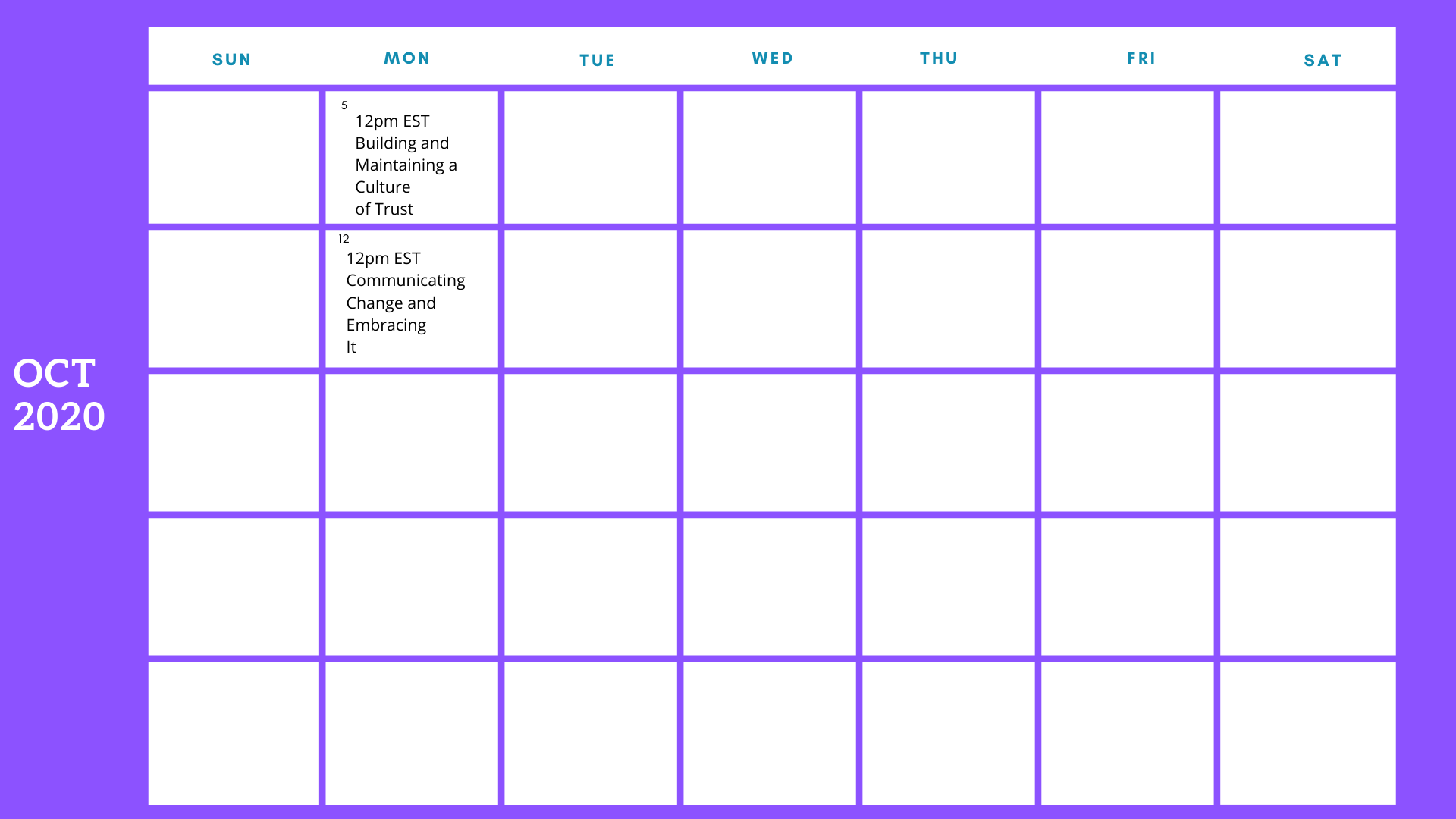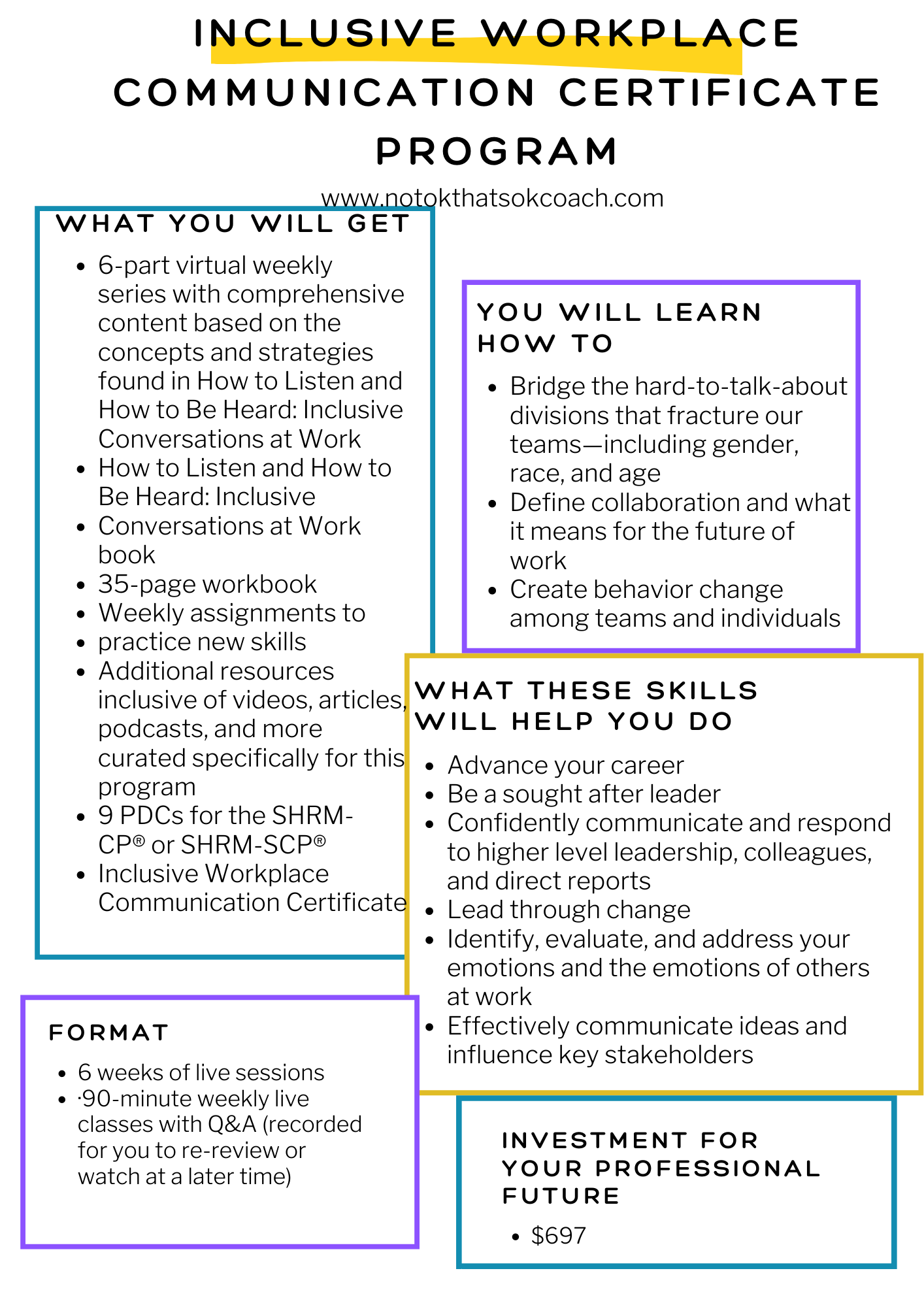 we are so excited to bring you this program and have put together a list of questions we have received thus far.
I want to bring this to my organization, is it possible to have a private program?
Yes, please contact us to schedule a conversation so we can learn more about your interest and program objectives.
will the live classes be recorded?
Yes, the weekly 90-minute live courses will be recorded for all learners to either re-review the content or watch at their own convenience.  
can i take just one course or do i need to them all?
The Inclusive Workplace In Communication Program is designed for learners to take all 6 courses. If your organization is interested in 1 course for your team or organization as a whole, please contact us for our customized options.
what if i have more questions?
How can I convince my boss and/or organization to pay for this program?
how much time do i need to set aside for this certificate program?
There are 6, 90-minute courses. Each week you will have a workbook to guide you through additional activities to practice on your own. These activities can take anywhere from 5-60 minutes. The additional work is not required, but you will see better results if you practice and implement the strategies discussed during the courses.
how is the program formatted?
This is a 6 week program with live courses. Each week will feature a new topic. The calendar above shares the specific weekly content.
What are the dates of the course?
September 7- October 12, 2020
are participants required to do the weekly assignments?
The weekly assignments are in place to help learners practice what is discussed during the classes and Q&A.  Learners get out of the certificate program what they put into it and practicing these concepts will bring your inclusive workplace to life.
how many PDCs for the SHRM-CP® or SHRM-SCP® is the program valid for?
The program is valid for 9 PDCs for the SHRM-CP® or SHRM-SCP®
What is the cost of the program?
The current cost of the program is $697. This is the lowest price it will ever be offered!
What technology is required?
You will need a device with internet access to participate in the live courses and/or watch them taped. All participants will receive a link to watch the weekly courses and get the taped version when that weeks live course in complete. The workbooks are in .pdf format.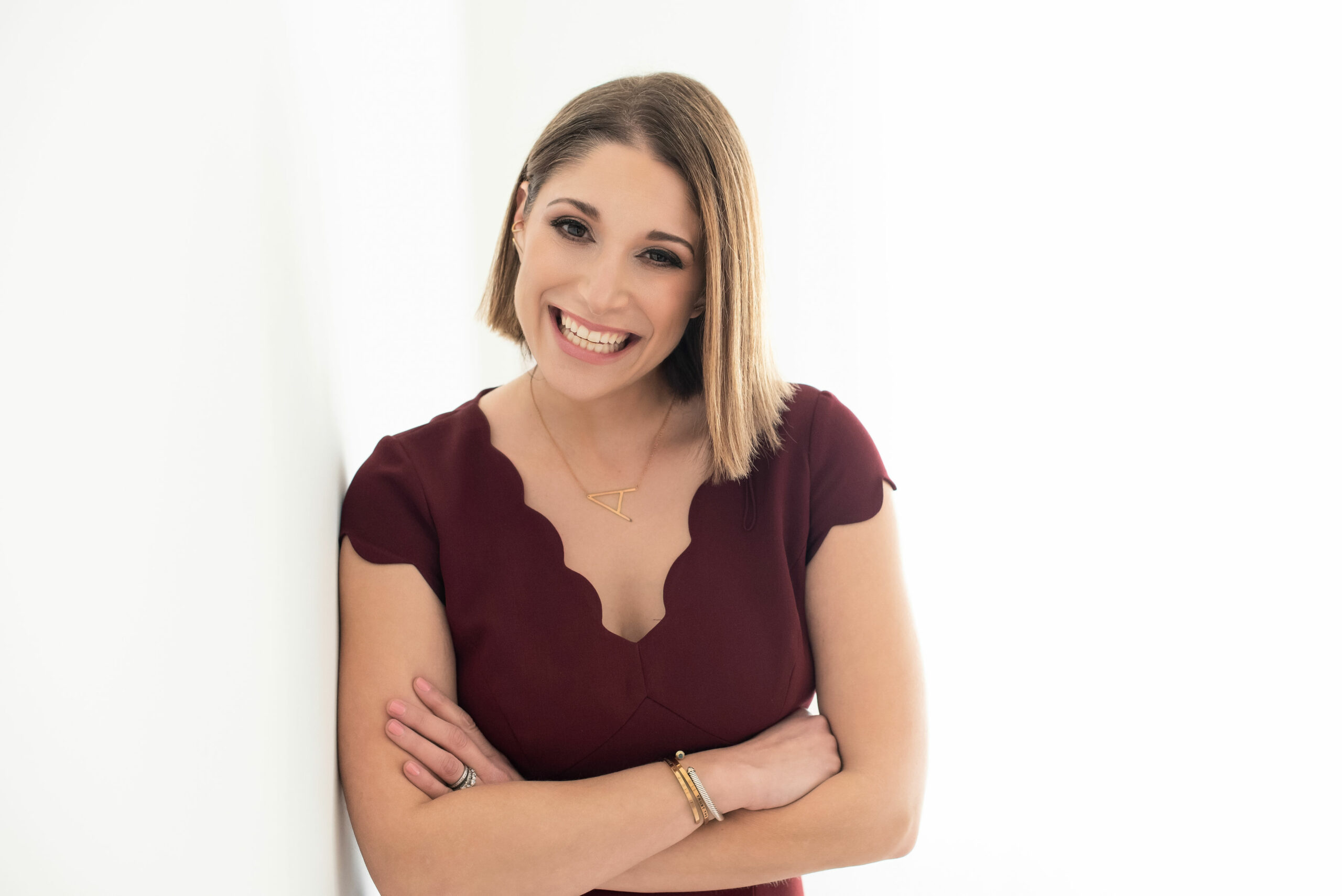 Alissa Carpenter
Instructor
Alissa Carpenter is a multigenerational workplace expert, author of 
How to Listen and How to Be Heard: Inclusive Conversations at Work
(Career Press), owner of
Everything's Not Ok and That's OK
, and host of Humanize Your Workplace podcast.
She provides training, consulting, and speaking services to organizations all over the world. She has an MEd in Social and Comparative Analysis in Education from the University of Pittsburgh and is a Gallup-Certified Strengths Coach. Her work helps to bridge communication gaps across generations, job functions, and geographies, and she has worked with organizations ranging from non-profits to multi-billion-dollar enterprises. She has delivered a TEDx talk on authentic workplace communication, and has been featured in media outlets including Forbes, NPR, ABC, FOX, and CBS.
Using Alissa's techniques, your workplace will be more inclusive, creative, and productive.
Dorie Clark
Executive education professor at the Duke University Fuqua School of Business and author, Reinventing You and Stand Out
Alissa Carpenter provides a guide to successful communication in the workplace.
Dan Schawbel,
Author, Back to Human, Promote Yourself, and Me 2.0
Alissa teaches you an approach to handling difficult conversations and offers a road map to bring people together for more productive, human connections.
Deirdre Breakenridge
Author, Speaker & CEO at Pure Performance Communications
If you want to become a more effective communicator follow Alissa's valuable advice.
Laura Vanderkam
Author, Off the Clock: Feel Less Busy While Getting More Done and Juliet's School of Possibilities 
Inclusive Workplace Communication Certificate Program