This post is sponsored by Lexington Law.
Gen X (born between 1964 and 1980) are one of the smallest generations in the workforce.  When they started, Boomers made up the majority and quickly after Millennials joined in.  As a smaller group, they are also known as the "forgotten generation" and you will not see as much research or discussion around them.  While the personal computer, ATM, and dot-com came into existence during their lifetime, there is still not as much talk about their financial impact due to their lower population numbers.
According to Pew Research, "Gen Xers are projected to outnumber Boomers in 2028, when there will be 64.6 million Gen Xers and 63.7 million Boomers."   As of now, they make up about 66 million people in the US.  And the Bureau of Labor Statistics says that they are the biggest household spenders with $68,532 in 2016. They even spend more on mortgage interest than any other generation ($4,526 per year) and on education because they're either paying off their loans or for college for their children.
In this post, we are going to pull back the curtain on this "forgotten generation" to share more about their spending and saving habits and how to avoid budget fatigue when trying to save money for the next phase in life.
Gen X Spending Habits
What Do Gen Xers Do Before Making a Purchase?
Gen Xers are known to do their research before making an online purchase.  They read reviews and check for the best price to find out more information on the product.  This has helped them to not only save money but find products that best align with their needs.
When doing their research, they're looking for transparency, authenticity, and facts.  The more information a brand can provide, the better.  When this information is not provided, it just makes it easier for this generation to move on to something else, somewhere else.
What are Gen Xers Saving For?
According to a study by Shullman Pulse, 50% of all Gen Xers want to support their children's higher education costs. This same study shared that they are also are interested in:
becoming financially independent
buying a home
minimizing taxes
providing an estate for their heirs
starting a business
Gen Xers may also be at a point in their lives where they are caring for an aging parent while helping to financially support their growing children and saving for retirement.  According to an article on Lexington Law's blog, about half of Americans believe that they'll never save enough money for retirement and about two-thirds of people save less than the recommended 15% of their annual income.   Another post on Lexington Law's blog mentions that the median retirement savings of those aged 55 to 64 is $120,000.  Gen Xers are seeing that their parents have not saved what they needed to be financially comfortable in retirement and are trying to make changes in their spending and saving to accommodate for their futures.
How Can Brands Appeal to Gen Xers?
Knowing that this generation is interested in getting the most bang for their buck, is an educated consumer, desires to be financially independent, and wants to take care of their family, gives brands better insight on how to reach them.
Share the value. How will this product or experience provide long-term value for them and their families?  Be straightforward and have evidence to support these claims.
Understand your tone.  This independent generation is not looking for someone to tell them what to do but provide them with options.  Being confident that your product/service is the best is one thing but being bossy about it doesn't sit well.
Be present.  Gen Xers are doing their research and are tech savvy so being present on social media and having a website is important.  When you don't have a place for them to do research, you could be missing out on big business.
Gen X: Here's How to Avoid Budget Fatigue
As mentioned, Gen Xers do their research to find the best way and price to purchase an item/product/service they're interested in.  While this can help save money in both the long and short term, it may also start to cause budget fatigue.  Easily becoming exhausted from trying to save can lead us to make poor financial decisions. Let's go over a few concrete ways to avoid budget fatigue.
Identify Your "Why"
Knowing why you're on a budget, can make all the difference.  If you know you're saving to send your child to college, or to repay your student loans it makes it easier to say "no" to some other things.
You're then asking yourself if that purchase is more important to you than your "why." If we don't know why we're saving money or why it's important to us, it can feel as if we're being deprived of something.  But if we know that we're in control and by not purchasing that one thing, we're one step closer to making the larger purchase we're saving for.  To keep your "why" present and close to you, try:
Creating a vision board with pictures of what you're saving for and display in it in a place that's easy to see
Hang motivational notes on your mirrors to help you remember why you're on a budget and to keep pushing forward
Keep a visual graph, chart, or spreadsheet for you to see your progress towards your goal. Take note of where you started and how far you've come in
Be Realistic
Saying that you're going to do something is so much easier than actually doing it.  And the key to budgeting is creating a plan that is realistic and doable for your lifestyle.  If you're looking to cut your grocery bill down by $100 a month but you were already cutting it pretty tight, it might not be an option.  You don't want to set goals that are not feasible and you may need to readjust in other areas.  Maybe you can't cut your groceries down by $100, but there might be four other places where you can cut smaller amounts.  Try:
Calling your current contracts to see if they have any special offer (insurance, cable, phone, internet)
Reviewing any automatic items you have sent to you that you might no longer need (i.e Subscribe and Save)
Invest in Better Habits
According to a post on Lexington Law's blog, it only takes three weeks to create a new habit.  While it's one thing to create a budget and try to stick to it, it's another to make it part of your life without causing undo stress.  That same posts provides a few ways to set yourself up for long term healthy success:
Make everyday lists. People who have lists are less anxious and sleep better.
Invest in good sleep hygiene. When you have an early rising sleep schedule, not only will your sleep quality improve but you'll also be a better problem solver.
Learn to cook. People who cook at home are heathier and save almost five times the cost of eating out.
Drastically changing your life all at once can be difficult and can quickly lead to budget fatigue.  It can make you question why you're doing it in the first place and makes it easier to fall off the wagon.  But by following these tricks, you'll be able to see the light at the end of the tunnel.
If you're looking for even more advice on budgeting, check out the Lexington Law blog. The articles give you advice on how to pay off your bills on time and how to create feasible financial goals. They also have professionals to help navigate and repair your credit score to help set you up for a brighter financial future.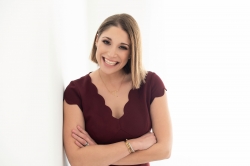 TEDx Speaker, Author, Facilitator
at
Everything's Not OK and That's OK
Alissa Carpenter is the Owner of Everything's Not Ok and That's Ok and host of Humanize Your Workplace.She works directly with organizations to bridge communication gaps across generations, job functions, and geography and has worked with non-profits to multi-billion-dollar enterprises.She has an MEd in Social and Comparative Analysis in Education, is a Gallup-Certified Strengths Coach and is certified in the Strong Interest Inventory and Myers Briggs Type Indicator.Alissa has been featured on ABC, CBS, NPR, FOX, Forbes, and quoted in multiple media outlets including CNN Money and Fast Company.Her book, Humanize Your Workplace (Career Press) is set to release in 2020 and she gave a TEDx on the importance of relationship building and communication in the workplace.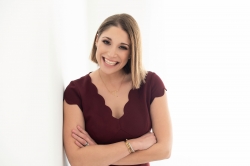 Latest posts by Alissa Carpenter (see all)