This post is sponsored by Lexington Law.
Millennials (born between 1980 and 1996) have been in the workforce for several years. And like many generations, they are in various stages of their life. Some are living with friends in the city and others are settled down with children.
They make up about 80 million people in the US and are predicted to have a purchasing power of $1.4 trillion in 2020. Due to their massive purchasing power, the generation is likely to remain a hot topic.
According to a post on Lexington Law's blog, about a third of millennials have earned a bachelor's degree or higher and carry over $1 trillion in student loan debt. This unique combination of high debt and high spending power has made it difficult for some brands to reach the millennial customer.
Whether you're a millennial or you're trying to reach this population, there have been so many myths about their interest in brands, how they purchase items, and whether or not they're fiscally responsible. In this post, we are going to bust some of these myths and share strategies on how to become an even more fiscally responsible consumer by navigating credit scores.
Myths About the Millennial Consumer
Myth 1: They Only Want to Shop Online
While the majority of millennials do their shopping online, they still shop at brick and mortar stores. The sticky point for brands is that millennials want the same experience regardless of how they shop. According to a study by Accenture, 68% of millennials are looking for a seamless transition in their experience with the brand whether that's shopping on their website, app, or in their store. That means when they walk into a store, they're looking for the same ease they find online and vice versa which means short lines, easy to find items and friendly customer service.
On top of that, a post on Lexington Law's blog shows that millennials prefer brands who:
Provide a unique experience
Value their hard earned money
Have great customer service
Myth 2: They Are Not Loyal to Brands
While this generation has been known to "kill" the cereal and napkin industry, they are actually very loyal to specific brands they have built a relationship with. According to a Forbes article, 62% of millennials say that if a brand engages with them on social media, they are more likely to use them. Similarly, 60% say they stay loyal to brands they have already purchased from.
If they have a bad experience or feel like they're being duped, 74% will switch to a different retailer or brand. According to a post on Lexington Law's blog these experiences help to determine their loyalty When brands take the time to build relationships with their millennial consumer, they have a better chance at keeping them around as customers.
Myth 3: They Have the Highest Average Credit Balance and Have More Credit Cards than Previous Generations
Despite the greaf millennials get, you might be surprised to find out that they are not the generation that carries the highest credit card balances. According to Experian, the average credit balance per generation is:
Millennials: $4,315
Gen X: $7,750
Baby Boomer: $7,550
That same report shares that Boomers carry an average of 3.53 credit cards, millennialshave 2.52 and Gen X have an average 3.22 cards. In short, even though Boomers have one more card than millennials, they tend to charge more on them.
There are two other reasons that millennials have fewer credit cards than other generations. First, there's a fear of adding more debt to the student loan payments they're already making. Secondly, those without the score to qualify for new credit are unable to obtain new credit cards.
You'll also see this generation paying more with Venmo, debit or bank cards. This is important to keep in mind as you might need to find alternative methods of payment for these consumers.
Millennials: Here's How to Take Control of Your Credit Score to Be a More Conscious Consumer
Because millennials do not carry the highest credit card balances among the generations doesn't free them from other financial issues that can impact their credit score. A post on Lexington Law's blog shares some alarming statistics:
52% of millennials carry over credit card balances every month
52% of millennials were concerned about defaulting on a loan in the next 12 months
66% of millennial shave one or more sources of outstanding long term debt
Understanding your credit score, what it means to have good one, and knowing what actions and items can impact it is crucial to maintaining financial stability.
What is a Credit Score and Why Should I Care About It?
The team at Lexington Law says, "your credit score is a statistical evaluation of the information in your credit reports in an attempt to represent your credit risk using a single 3-digit number. A good credit score indicates to lenders that you are a low credit risk because, based on your credit history, you have been responsible with credit in the past." Lower scores can lead to difficulty when important life events arise, such as signing an apartment lease, growing in your career or even getting rewards including cash back, airline miles, and loyalty points.
Here is a breakdown from a post on Lexington Law's blog:
Exceptional: 800-850
Good: 670-799
Fair: 580-669
Poor: 300-579
How to Maintain a High Credit Score
Review your credit report frequently. Annualcreditreport.com offers a free credit report from each of the three credit bureaus once a year.
If you see an error on your credit report or need help discerning it, ask for assistance.
Payment history makes up 35% of your credit score, so making payments on time and in full when possible is important.
Stay in control of your debt and keep track of where all your balances are due.
Before signing up for new credit cards, understand where you are financially and if it will make or break your credit in the end.
If you see an error on your credit report or need help discerning it, consider using a credit repair and monitoring service like Lexington Law.
Millennial or not, we all have the opportunity to be more fiscally responsible. If you want help working on increasing, navigating and monitoring your credit score, the agents at Lexington Law provide a free one-on-one personalized consultation.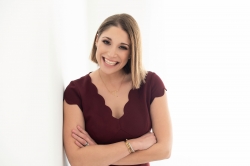 Latest posts by Alissa Carpenter
(see all)